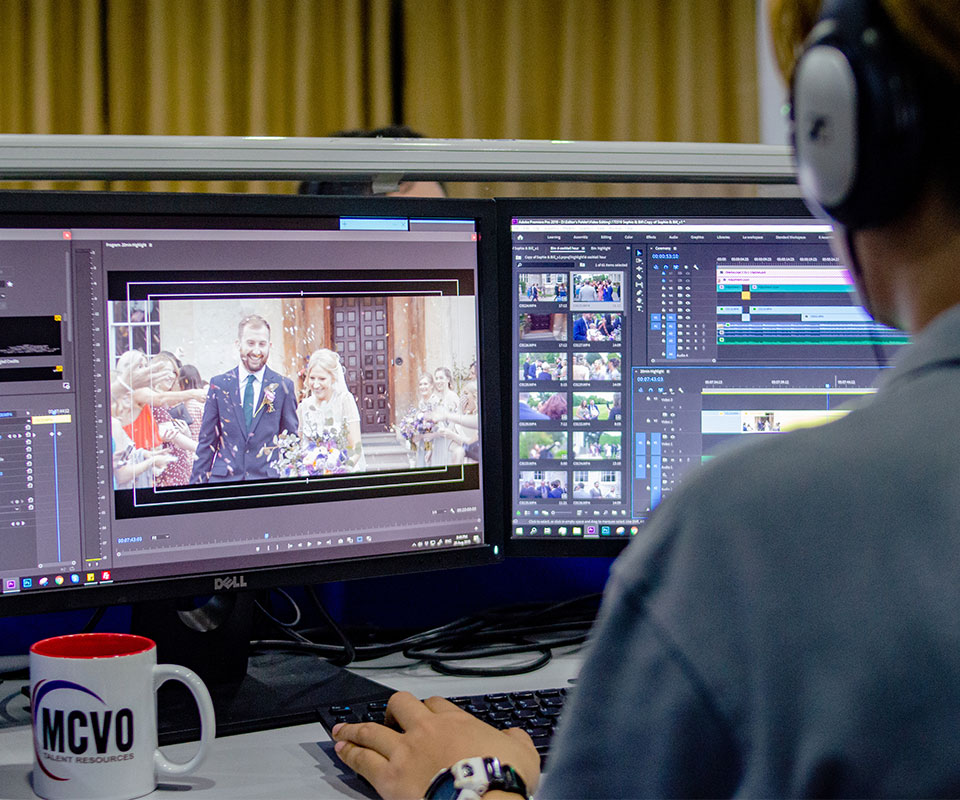 How do we do this, you ask?
We have an amazing group of talented video editors that can take ordinary raw footage and curate them into delivering breathtaking, journalistic and cinematic films that can make you cry.
Brides and Grooms spend an astronomical amount of money to memorialize their wedding day.  One of their most expensive costs is videography.  A wedding video brings such joy and an everlasting memory of a couple's special day.  And, will bring equal happiness to their families, friends and future children.
Raw footage from videographers are only as good as when our outsource video editors team go behind the scene and create a work of art in film form of your wedding.  With their creative video editing touches and choices of music that best fits the mood, these footage turns into stunning masterpieces.
MCVO Talent Resources Services is proud to showcase the work of our talented and imaginative video editors. They are the artists behind the dramatic films that you will never forget.