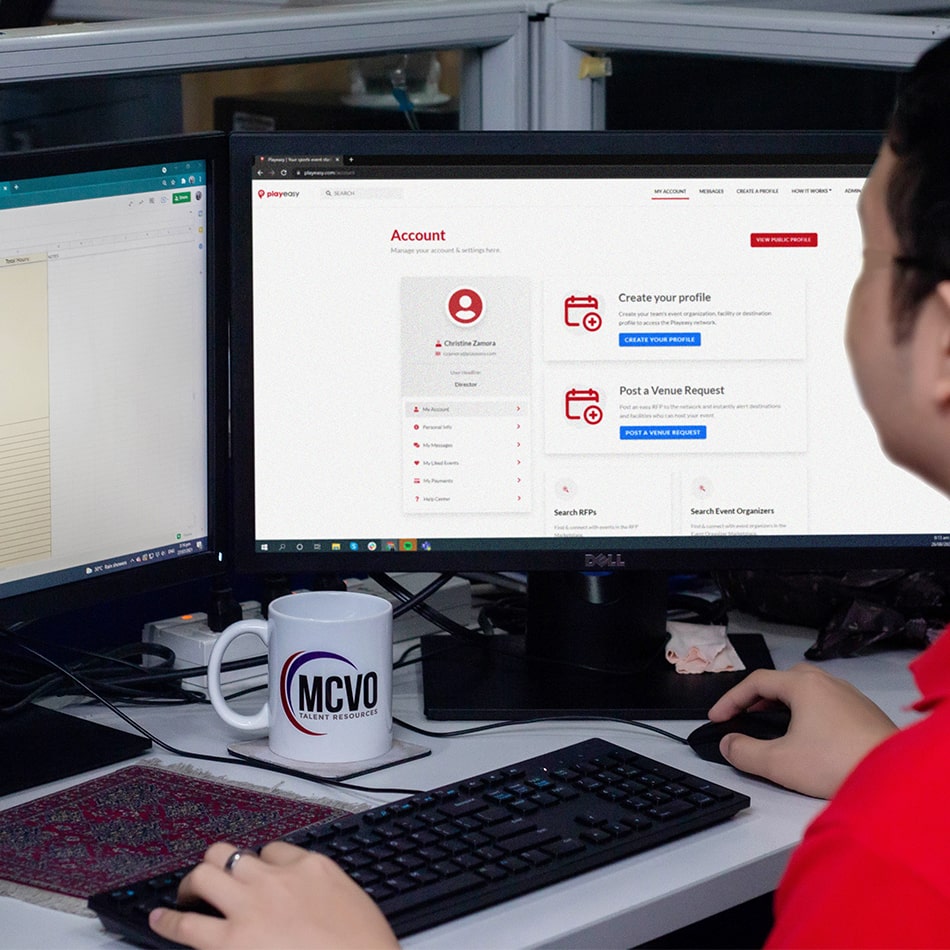 Hire Accurate Remote Data Entry Support starting at $9/Hr. Book a call today or fill out the form to tell us about your data entry services needs.
We understand that data management and data entry are core business processes of your company, and accuracy is vital. We provide full time and part-time data entry professionals starting at just $9/hour that can work "after hours" or during your normal business hours.
MCVO Talent Outsourcing Services is your data entry outsourcing expert with know-how and expertise to deliver superior data management services!
Why We're The Data Entry Service For You

More time to take care of your business
We'll handle data conversion, encoding, indexing and any other data management tasks.

We guarantee your data's confidentiality using our advanced technology and security measures.

We'll handle the tedious work
Encoding, retrieving, processing, and data management may be a repetitive and overwhelming tasks. So leave it to us!
We have years of experience in managing data entry projects. We provide reasonable and remarkable data processing services irrespective of the size of your project with a quick turnaround according to your needs.
Outsourcing your data entry to MCVO Talent Outsourcing Services will save time and money. We have competent talent to handle all your data conversion and data entry projects.
Offshoring your data entry services to us allows you to concentrate on your core business concerns. Our data entry experts accurately enter data the first time, to offer you with the best data entry outsourcing in the industry.
Our data entry professional have skills like:
Remarkable time management

Great communication abilities

Superior problem-solving skills

Outstanding communication skills

A keen eye for detail
Our data entry specialists and virtual assistants have a wealth of experience in different sectors. Take advantage by outsourcing data entry and other projects to us and reap the benefits. Please call us at 847-452-6550 or fill out the form to get started!

"MCVO has saved us thousands of dollars using their services. We have used them for customer service, digital work, and SEO work.

Very good quality staff and follow through.

"

Adam Fried
Simply Color Lab/ShootQ
Contact us today to request a proposal or for a free consultation to find out how much you can save.