Reliable HR Outsourcing Services in the Philippines
Hire Experienced Outsource Recruitment & HR Professionals
Let us connect you with experienced human resource professionals, starting at just $9.62/hr. Fill out the contact form below or book a call now so we can discuss your needs.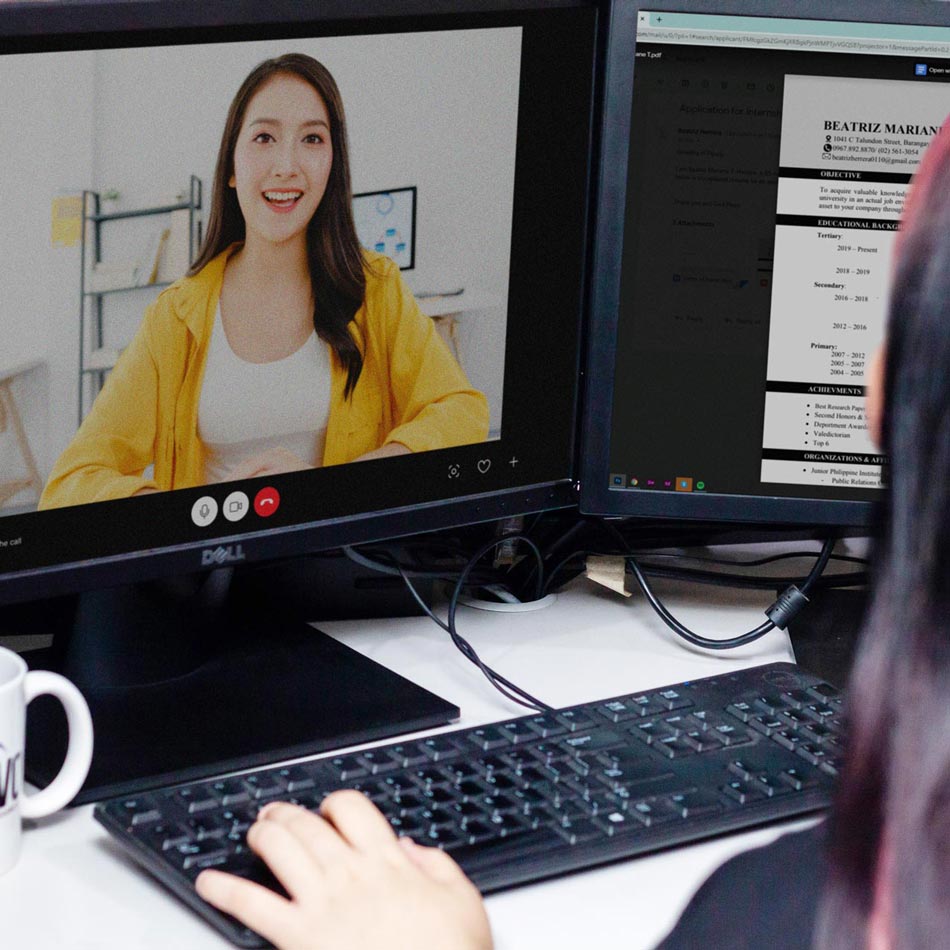 MCVO Talent Outsourcing Services is an experienced outsourcing firm that has a core competency in helping companies transition to an offshore Human Resources function. We provide efficient support staff that understands the importance of confidentiality. Our ultimate goal is to make your transition to outsourced HR as seamless as possible.
We are unlike other human resources outsourcing companies that are essentially "order takers". Founded by two experienced US entrepreneurs who themselves started outsourcing to the Philippines in 2011 as a way to reduce their own business costs, our company is built around a genuine willingness to share the outsourcing benefits our founders have experienced first-hand. 
Our team is based in the Philippines, and you are assured of hiring college-educated HR professionals who speak and write good English. With the guidance of US-based executives, our human resource and recruitment specialists are knowledgeable in western HR practices. 
If you're ready to benefit from our comprehensive human resources outsourcing services, book a call with MCVO Talent Outsourcing Services today to get started!
Why Outsource HR to the Philippines
There are SO many creative Graphic Designers in the Philippines ready to help with Full Time or Part Time work.
Find Qualified and Competitive Candidates With the Help of Our Human Resource Specialists
Most small to medium businesses are composed of small teams. However, as you grow, you will eventually find the need to hire more people to make sure that all tasks are attended to and your growing business needs are handled well. Recruitment and human resources are vital aspects of any organization. But you don't always have to hire in-house HR personnel.
HR outsourcing can help you achieve your recruitment and employee management goals at a fraction of the cost. By leveraging the experience and expertise of HR staffing specialists from MCVO Talent Outsourcing Services, you can get started with recruiting, screening, and onboarding qualified candidates immediately. Aside from recruitment, our outsource HR pros can also help you with the following:
Talent pooling
HR documentation
Compensation negotiations
Onboarding and offboarding management
HR operation optimization
Attendance and leaves management
Payroll and benefits coordination
Employee management activities
Labor requirements compliance, and more
As your source for topnotch offshore talents, MCVO Talent Outsourcing Services can also help you with bookkeeping and accounting to go with your custom outsourced HR package. We also offer virtual assistance, data entry, and customer service, among other back-end processes that you may need for your business.
Schedule a meeting now so we can begin customizing the best outsourcing solutions for you! Book a call today!
Contact us for a free consultation or to request a proposal to find out how much you can save.
Small and Medium-sized businesses, CPA, Bookkeeping, and Financial Advisory Firms
"The adaptability is most impressive."