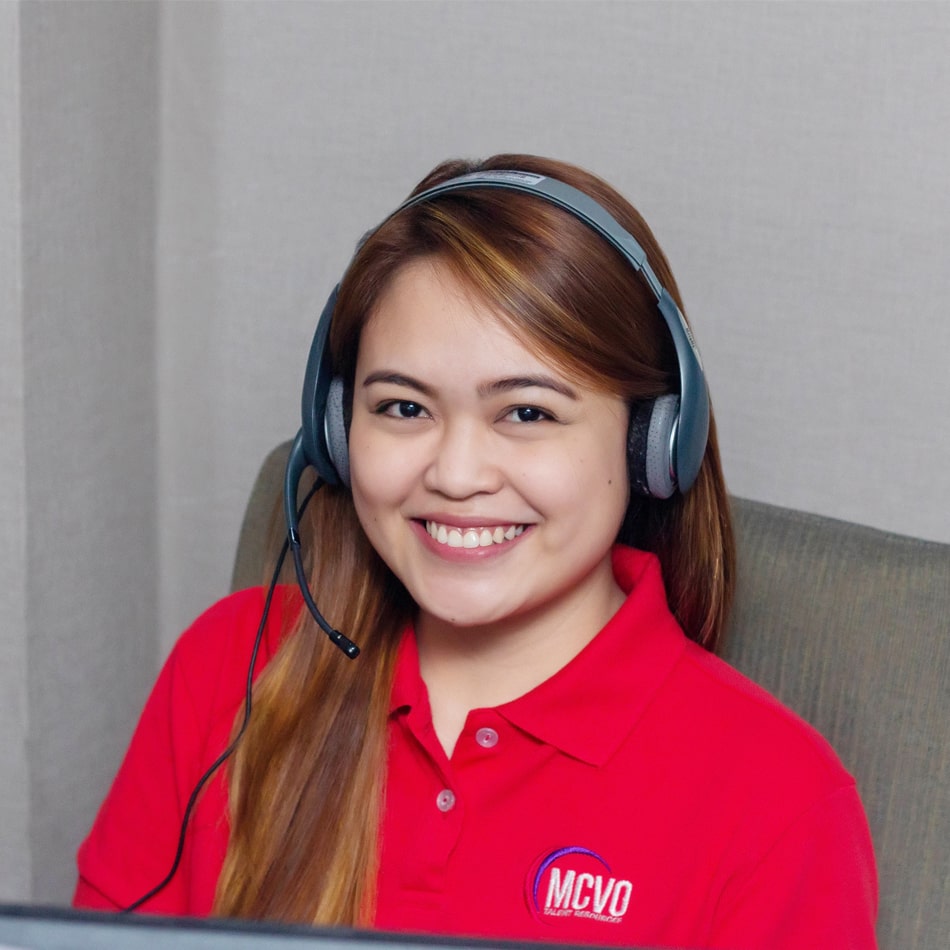 We Provide the best
Customer Support Services
Hire Highly Talented Remote Customer Service Help Support Starting at just $10/Hr. Book a call today or fill out the form to tell us about your needs.
Our offshore Customer Service Reps will integrate and work closely with your current team. Through extensive training, we will learn your products, processes, and policies and will professionally and effectively represent your brand.
At MCVO Talent Outsourcing Services, we specialize in working with businesses and organizations in every stage of the business lifecycle. We know that being understaffed in customer support can hold a company back. That's why we provide the best quality virtual assistance to deal with your customer service tasks, allowing you to meet demand.
Why Outsource Customer Support?
You can save 20-30K per position, build contingency, and provide after-hours support.

After business hours Customer Support
We offer Customer Support when you need it: During or after normal business hours, including on weekends.

Cost-Effective Customer Support
Reduce cost by hiring our well-trained customer support agents starting at just $11/hour.

Fast & Efficient Customer Support
Customer First is the 2nd of our 4 core values.
Our virtual assistants deliver the leverage you require to meet your customer support demand at a fraction of the cost of employing full-time staff. Our Customer Service Help Desk allows you to work smarter and not harder, allowing you to invest your time in more productive activities.
From a single virtual assistant to department level staffing, MCVO Talent Outsourcing Services offers you a plug and play answer for customer service. That will enable you to deal with as many queries as needed without allowing staff problems to divert you from your core mission.
Manage trouble tickets
Manage scheduling
Deal with communications
Administrative support
MCVO Talent Outsourcing Services customer service help desk outsourcing integrates with your current methods, customer service staff, and processes to meet and go beyond your current standards while helping you boost overall staffing accessibility.
Our customer service help desk enables you to your hours of coverage for customer service response.
Schedule a free consultation today! Call us 847-452-6550 or fill out the form to get started!

"I've used outsourcing for several years and
MCVO Talent Outsourcing Services has the best staff.

We've used them for customer service and marketing and we were satisfied with both contractors. I highly recommend it."

Contact us today to request a proposal or for a free consultation to find out how much you can save.