MCVO Talent Outsourcing Services Named One of the TOP 10 BPO COMPANIES in the Philippines
We are honored to be named one of the Philippines' Top 10 BPO Companies and be featured on the March 2023 edition of Asia Business Outlook. Check out the cover story that features our company and its CEO and Co-Founder, Ms. Cherry V. Orlina and Mark Zucker. Learn how MCVO has been creating a unique set of core values and culture and how these are reflected in our day-to-day operations and future endeavors.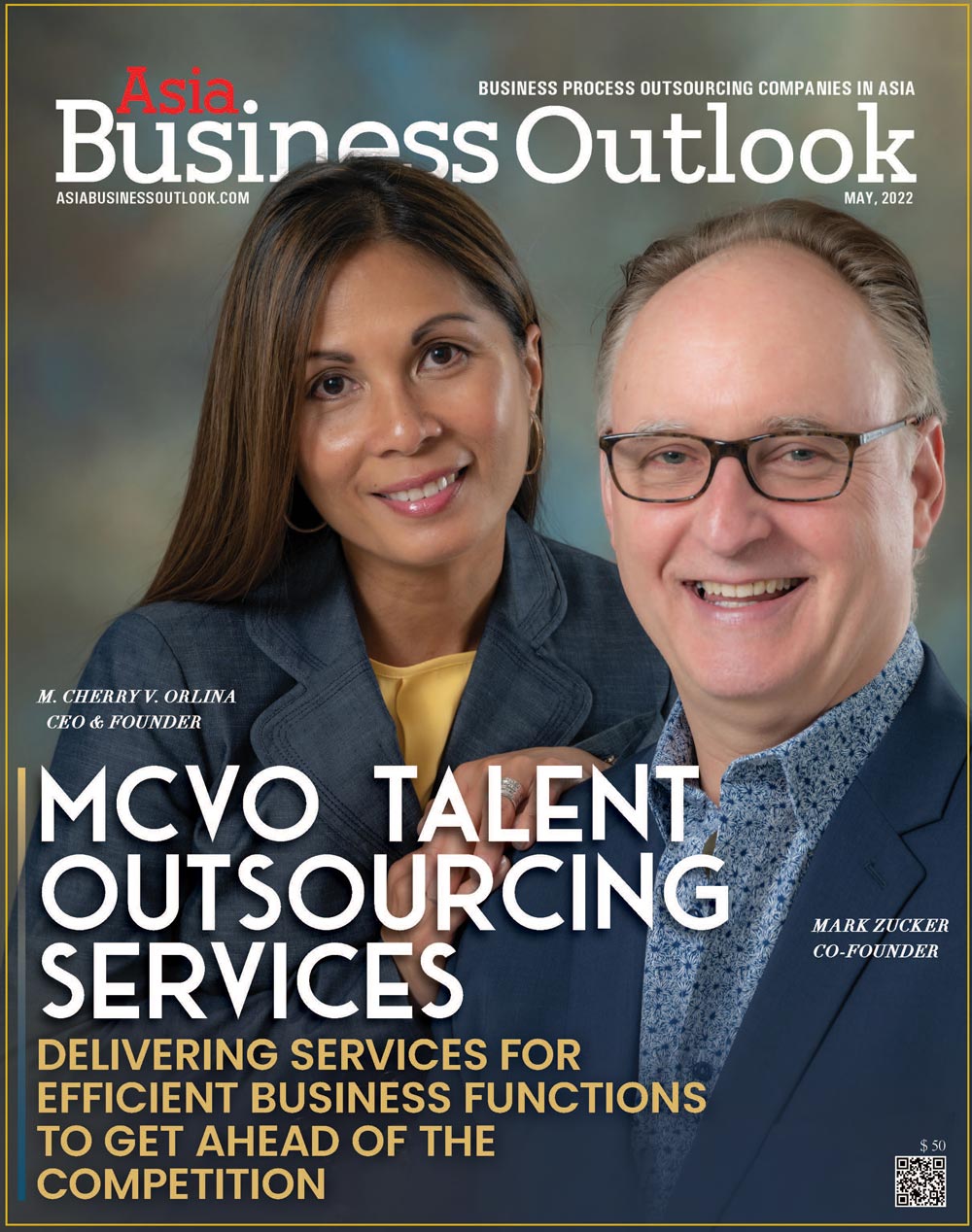 MCVO Talent Outsourcing Services and Our Founders Featured on Asia Business Outlook May 2022 Edition
The MCVO Talent Outsourcing Services team is proud to share that our Founder and CEO, Ms. Cherry V. Orlina, and Co-Founder, Mark Zucker, were interviewed by one of Asia's prestigious business publications, Asia Business Outlook, for their May 2022 edition. Check out the cover story where our founders and seasoned business executives talked about how MCVO Talent Outsourcing Services has been delivering services for efficient business functions that allow our clients to get ahead of their competition. Read the full story to know how MCVO has given a new meaning to business process outsourcing (BPO)!