Outsource Telemarketing to the Philippines
We Provide the best Telemarketing Outsourcing Services
Hire reliable and efficient outsource telemarketing specialists in the Philippines for as low as $10.58/Hr! Book a call today or fill out the form below to get started.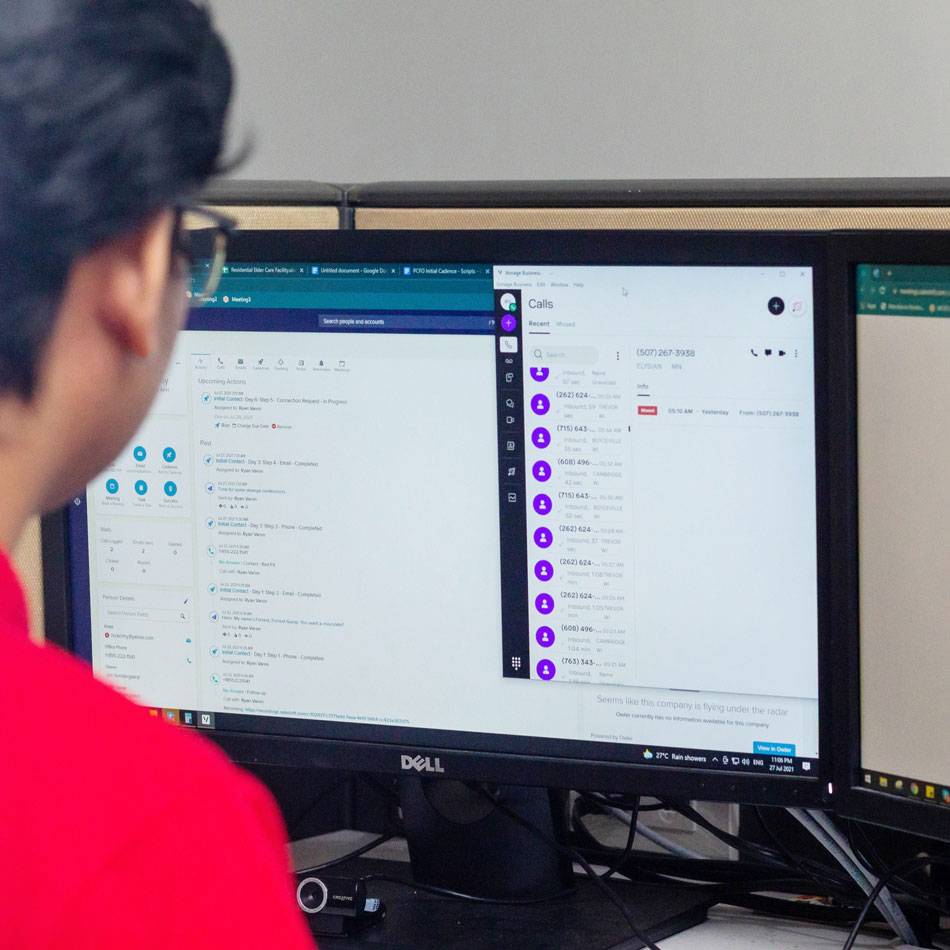 Investing in telemarketing outsourcing services in the Philippines can enhance your existing marketing efforts. Working with a dedicated team of telemarketers allows you to interact with more leads and increase the number of touches with existing clients.
MCVO Talent Outsourcing Services connects you with highly experienced and qualified telemarketers who are trained to maximize your exposure, and generate more leads! By adding telemarketing, you can increase the size of your sales funnel, and improve overall sales conversion.  Our outsourced telemarketers make every inbound and outbound call count as they represent your products and services in the best possible light.
At MCVO, we can help generate new leads, call on existing leads, and stay connected with your clients on a regular basis. Our telemarketing team follows a comprehensive strategy backed by market research and proven industry techniques.
Experience the MCVO difference! Book a call today so we can talk more about your needs.
Why Outsource Telemarketing Services?
There are more than 1 million Software Developers in the Philippines supporting companies outside the Philippines!
Optimize Sales and Maximize Leads With Our Telemarketing Outsourcing Services
To many, telemarketing only means promoting a service or product on the phone, hoping that the person on the other side of the line gets "sold" enough to close the deal. While that's the ultimate goal, telemarketing brings in other benefits, too.
When you outsource telemarketing to MCVO Talent Outsourcing Services, you can expect insightful information about what else you can do to strengthen your marketing strategies. By personally interacting with leads and customers, our telemarketers can gauge the strengths and weaknesses of your sales funnel — what makes them buy and what makes them fly? 
Furthermore, telemarketing is a delicate strategy. You need to strike the perfect balance between being pleasing and convincing — without being annoying. It also requires the right timing; you should know when to make that offer. This is why you can't leave telemarketing to someone inexperienced. Fortunately, MCVO Talent Outsourcing has you covered!
MCVO's experienced telemarketers can start working on your campaign right away after learning about your goals, expectations, and vital requirements. Meanwhile, our Chicago sales team will customize a service package that perfectly suits your business and budget.
Hire an outsourced telemarketer now to start doing the following:
B2B cold calling
B2C cold calling
Real estate cold calling
Telesales
Teleprospecting
Inbound and outbound telemarketing, and more!


Book a call now to hire outsourced telemarketers for as low as $10/Hr! We also offer other outsourcing services, including bookkeeping/accounting, human resources, customer service, digital marketing, data entry, web design, and virtual assistant services. MCVO Talent is your one-stop-shop for outsourcing in the Philippines, so get in touch with us today! Call us at 847-452-6550 or schedule an appointment.
Contact us for a free consultation or to request a proposal to find out how much you can save.
Small and Medium-sized businesses, CPA, Bookkeeping, and Financial Advisory Firms
"Things have been wonderful with Mark and he performed great during our busy season! As always, he has been a great communicator and does great work on his files. He is a pleasure to work with :)"