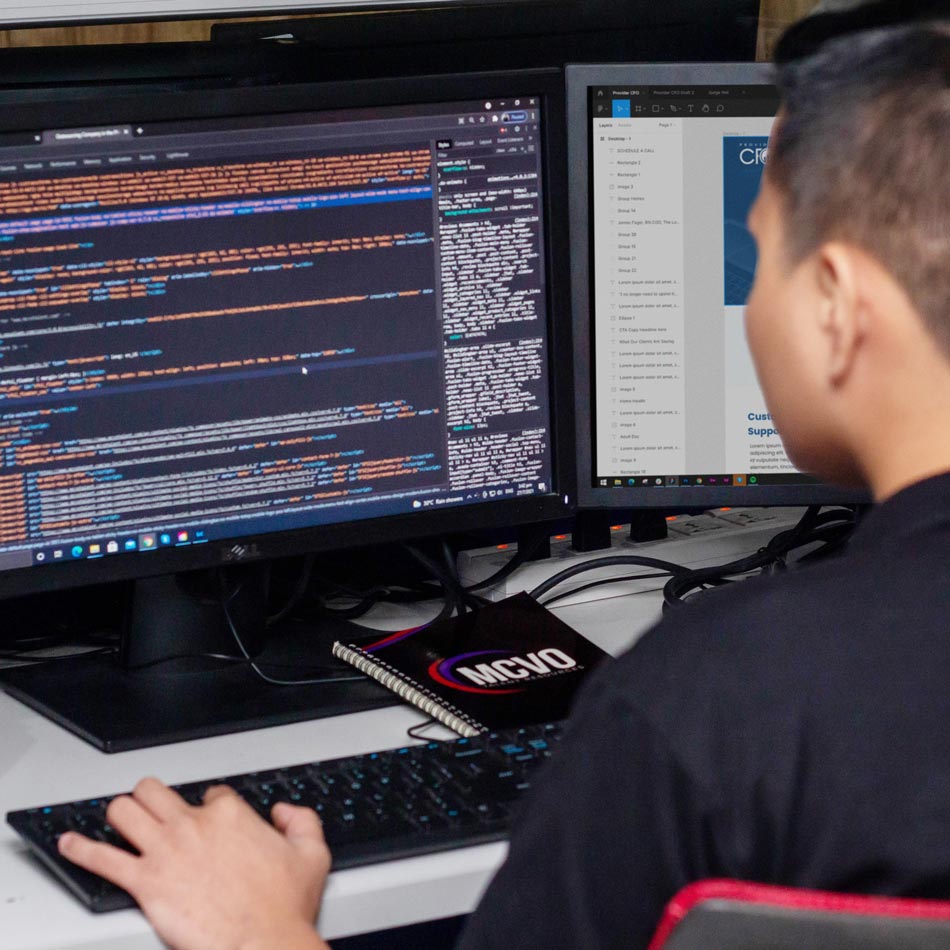 Are you looking to outsource your web design services in the Philippines? MCVO Talent Outsourcing Services is an outsourcing company that can provide dedicated website designers on a permanent basis, and help with a-la-carte projects like website refreshes.
WordPress is our preferred platform, although we can work on other platforms.
Benefits that you get from our websites
We optimize your websites to drive more sales and create more leads for your business.

We can design a new logo, optimize the site for Search Engines, and host the site.

Have complete control over your website
All websites we develop are Content Management System (CMS) based which allows you to update and edit the contents.

Digital Marketing Specialists
we can create digital marketing campaigns (google, facebook, LinkedIn etc.) to work cohesively with the embedded keywords on your site.
We have the technology, manpower, and software supporting our web design outsource services. We want you to look as good as your pitch.
Create, send, and organize an unlimited amount of professional proposals you could personalize.

Choose from our selection of web design mockups, ideal for any business. MCVO Talent Outsourcing Services host a wide array of web design templates ideal for any industry.

Access 24/7 support from your dedicated project manager each step of the way
We have already worked with different regions in the world. Therefore, we are aware of the culture existing in different regions. More than anything, our handy shift system enables us to work flawlessly and serve different time zones, which exist.
We have been functioning for the past years. We can say with confidence that we have surpassed the expectations of our clients. Our team of web designers guarantees every minute of designing is taking care of. That not simply helps us save time, but it also guarantees our clients receive a clear picture of their project.
MCVO Talent Outsourcing Services offers our clients with cost-efficient, advanced, and creative web design solutions. We exist to help you and your company, make a lasting image in the online world.
Call us today at 847-452-6550 or fill out the form to get started!

"This was our first time working with an outsourced company and we've had a terrific experience. Their offshore team does great work, and they're so connected to our team that it feels like they're working in our office!
MCVO Talent Outsourcing Services has developed two websites for us and we are already looking at a third

. Very pleased to say the least."

Bucky McQueen
Tuxedo Formal Wear
Contact us today to request a proposal or for a free consultation to find out how much you can save.