Outsource Content Writing to the Philippines
We Provide Topnotch Content Writers
MCVO Talent Outsourcing Services provides experienced full-time Content Writers in the Philippines. Hire one now starting at $10.38/Hr. Book a call today or fill out the form below to get started.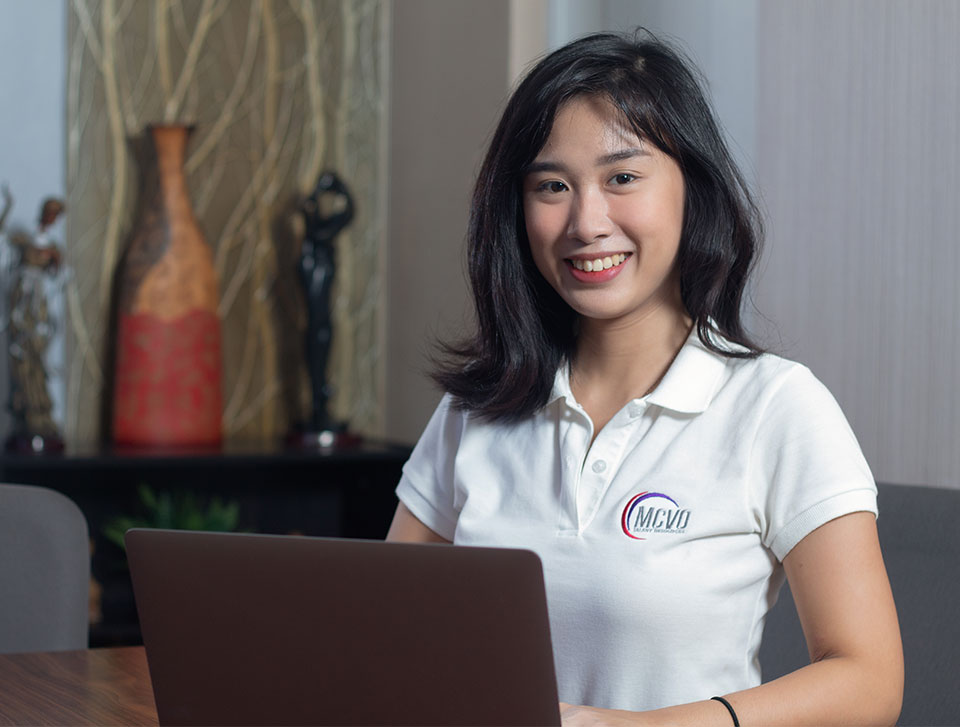 All of our talent is college educated and fluent in writing English.  See below for pricing based on experience level:
| | | | | | |
| --- | --- | --- | --- | --- | --- |
| Description | Level | Years of Experience | Annual Cost | Monthly Cost | Effective Hourly Rate |
| Labor | Junior | 1-2 | $21,600 | $1,800 | $10.38 |
| Labor | Mid | 3-5 | $23,400 – $25,920 | $1,950 – $2,160 | $11.25 – $12.46 |
| Labor | Senior | 6-10+ | $27,000 – $30,000 | $2,250 – $2,500 | $12.98 – $14.42 |
As a trusted outsourcing company in the Philippines, MCVO Talent Outsourcing Services helps small to medium businesses with our full range of BPO services. We provide highly qualified and efficient offshore staff, including outsourced content writers. We can put your brand in front of customers through well-researched and written online content, developed according to tested and proven SEO practices. 
With our content writers, you can boost your brand identity, convert leads to sales, and motivate your audience to act. Book a call with our Chicago-based sales team today to discuss the kind of content you need. 
Why Outsource Content Writing to the Philippines
Establish Authority and Fuel Digital Marketing By Hiring A High-Quality Content Writer
You've probably heard this time and again: content is king. Without content, you can't optimize your website and other online channels. However, with everyone else taking their business online, you need good content to cut through the noise. 
MCVO Talent Outsourcing Services is here to help with your content writing and marketing requirements. With the collaboration of our experienced content writers and SEO specialists, you can get content that engages your audience, showcases your strong value propositions, and delivers value-laden information. Ultimately, our content writers provide you with a robust foundation for your digital marketing efforts.
By hiring our outsourced content writers, you can benefit from…
Relevant content that inspires action from customers
Website content, SEO articles, blogs, press releases, newsletters, and other types of content created with lead nurturing strategies in mind
Optimized content that will push your web pages to the top of SERPs
Well-researched pieces that represent your authority
Ready to see our content writers in action?  Tell us about your content needs and we'll recommend the best solution for you! Book a call now to get started!
Contact us for a free consultation or to request a proposal to find out how much you can save.
Small and Medium-sized businesses, CPA, Bookkeeping, and Financial Advisory Firms
"We've been very happy with your companies data entry services! Looking forward to furthering our partnership. Would be happy to give a recommendation to any future business if you'd like."