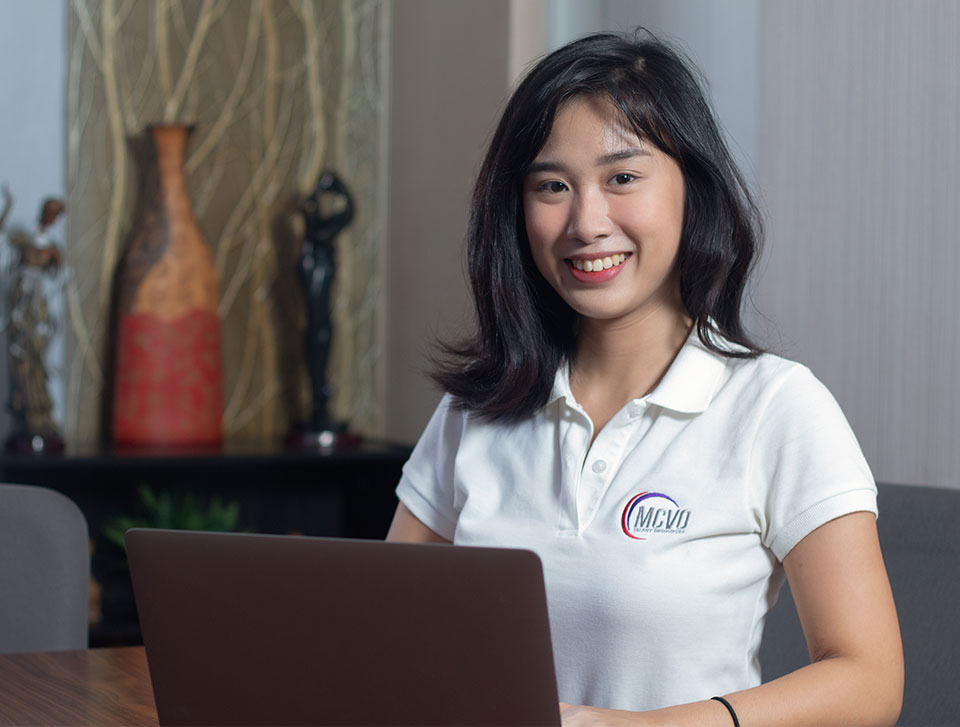 Outsource

Content Writing
to the Philippines
We Provide Topnotch Content Writing Services
MCVO Talent Outsourcing Services gives you access to highly skilled and experienced Content Writers in the Philippines. Hire one now starting at $16/Hr. Book a call today or fill out the form below to get started.
As a trusted outsourcing company in the Philippines, MCVO Talent Outsourcing Services helps small to medium businesses with our full range of BPO services. We provide highly qualified and efficient offshore staff, including outsourced content writers. We can put your brand in front of customers through well-researched and written online content, developed according to tested and proven SEO practices.
Unlike other content writing services agency that offers standard and pre-planned packages, we customize services according to our clients' unique needs. This way, you pay exactly for the content that you require and the service package that suits your budget. Furthermore, as we also have dedicated digital marketing specialists, our content writing services are guaranteed to meet search engine requirements.
With our range of content writing services, you can boost your brand identity, convert leads to sales, and motivate your audience to act. Book a call with our Chicago-based sales team today to discuss the kind of content you need.
Why Outsource Content Writing Services to the Philippines

Our in-house writers and editors have years of experience writing content for US-based companies.

Results-Focused Content Strategy
Our content writing packages are competitively priced to meet the budget of startups and Small Businesses.

Our content writing packages are competitively priced to meet the budget of startups and Small Businesses.
Establish Authority and Fuel Digital Marketing With Our
High-Quality Content Writing Services
You've probably heard this time and again: content is king. Without content, you can't optimize your website and other online channels. However, with everyone else taking their business online, you need good content to cut through the noise.
MCVO Talent Outsourcing Services is here to handle your content writing and marketing requirements. With the collaboration of our experienced content writers and SEO specialists, you can get content that engages your audience, showcases your strong value propositions, and delivers value-laden information. Ultimately, our content writing services provide you with a robust foundation for your digital marketing efforts.
By hiring our outsourced content writers, you can benefit from…
Relevant content that inspires action from customers

Website content, SEO articles, blogs, press releases, newsletters, and other types of content created with lead nurturing strategies in mind

Optimized content that will push your web pages to the top of SERPs

Well-researched pieces that represent your authority
When you hire a content writer through MCVO Talent Outsourcing Services, you're not just paying for the hours worked of a single employee, but the collective expertise of a powerhouse digital marketing firm. Our team is composed of writers with university education and extensive industry experience. For you, it's sure to be a win-win!
Ready to see our content writers in action? Tell us about your content needs and we'll customize the best content writing service package for you! Book a call now to get started!

"MCVO has saved us thousands of dollars using their services. We have used them for customer service, digital work, and SEO work.

Very good quality staff and follow through.

"

Adam Fried
Simply Color Lab/ShootQ
Contact us today to request a proposal or for a free consultation to find out how much you can save.