MCVOLT-IN: MCVO Leadership Team Insights & News (August 2023)
Welcome to the 2nd edition of

MCVOLT-IN: MCVO Leadership Team Insights & News

! This is a monthly column featuring editorials, updates, and other content from the MCVO Talent Outsourcing Services' leadership team. This column aims to give our clients, employees, and followers a closer look at what happens in and out of the MCVO office, and what our leaders and teams are up to! Enjoy reading!
******************************
MCVO Journey: It Feels Like Yesterday
By: Kezia "K" Villanueva| Executive Virtual Assistant Team Lead | kvillanueva@mcvotalent.com
I started with MCVO during the pandemic (2020). After losing my advertising and event job, I needed to look for another opportunity, and that's when I found MCVO through Facebook. I tried my luck in submitting my resume, and thankfully, HR called and the rest is history. I started working with Brightside Academy as their customer support representative and eventually became Mark Zucker's executive assistant. Working with Z and Ms. Cherry honed my skills as an executive virtual assistant. I never imagined myself doing tasks that were beyond my skills (working with CRM, Macros, Invoices, and Sheets) but I learned from it.
My experience as an executive virtual assistant team lead has been awesome. At first, I was nervous about the role offered because I have the least experience as an executive virtual assistant, and a team lead role position is a huge responsibility. But with Ms. C's trust, support, and management training, I know that I am on the right track and up for the challenge given to me. It's my privilege to work with amazing VAs, not just because they have vast experience in the field but also shared their knowledge with their colleagues and leader.
We had ups and downs in our department, but we stayed strong and supported each other, sharing our opinions and promoting open communication and transparency. That's how we build trust. I am proud of the VA team because I know that they worked with quality, making sure that they exceeded their clients expectations and having a good working relationship with clients truly makes me happy.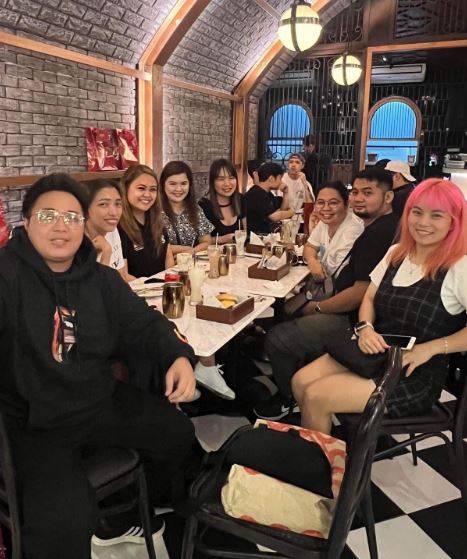 I would also like to share the team's experience working with MCVO and being part of the Executive Virtual Assistant Department:
"I've had the privilege of working with MCVO for over two years now, and I must say that the company's commitment to listening to its employees is truly commendable. Throughout my time here, I've experienced a supportive and inclusive environment where my opinions and suggestions are valued. It's refreshing to be part of a team that genuinely takes the time to understand and address the needs of its staff. I appreciate MCVO's emphasis on fostering open communication, as it has undoubtedly contributed to a more positive and productive work atmosphere. Looking forward to many more years of collaboration!"  –– Merry

"It's a big deal for me to juggle work and family responsibilities equally, which is why it feels fulfilling that MCVO offers a work-from-home setup—something not every company could provide." –– Roselyn
"I just wanted to highlight my appreciation with MCVO. Its consistency in giving a work – life balance environment is very impressive. I am truly blessed that I belong to this company. Numbers are not enough to describe how grateful am I to be with MCVO."  –– Aikko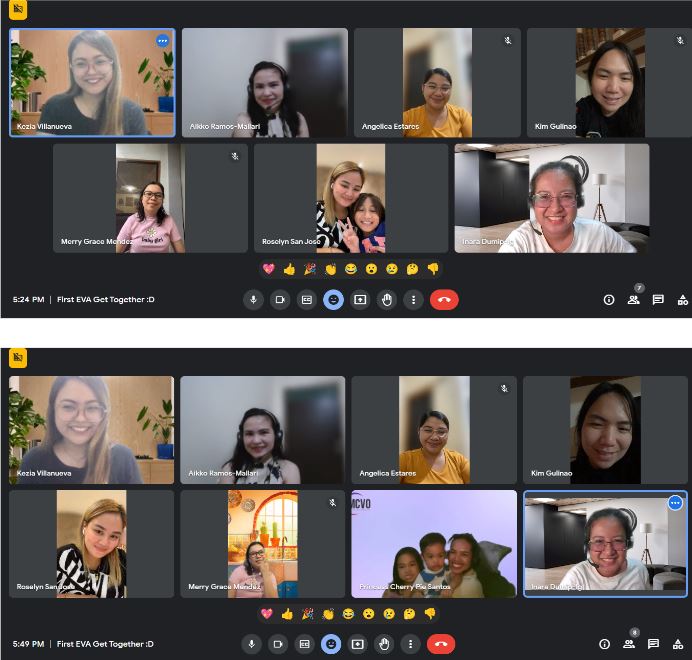 I am truly blessed to have an amazing team and great colleagues who have supported me from day one. Imagine I will be celebrating my third year this September! It definitely feels like yesterday. Thank you, MCVO. I'm looking forward to more years and memories with the company.
******************************
Face-to-Face and Virtual Team Gatherings
Contributions: Allen "Allen" Villaflor | Photo Editing Manager | avillaflor@mcvotalent.com, and Joiada "JD" Cruzate l Marketing Manager l jcruzate@mcvotalent.com
The COVID-19 pandemic paved the way for the wider adoption of remote and hybrid work. While this has allowed companies to reach a wider pool of talents and helped ensure that our employees are able to work from home safely and conveniently, it also meant that our teams don't always meet and work together face-to-face. But here at MCVO Talent Outsourcing Services, Leaders are given the opportunity to gather their teams around for quarterly gatherings — whether face-to-face or virtual!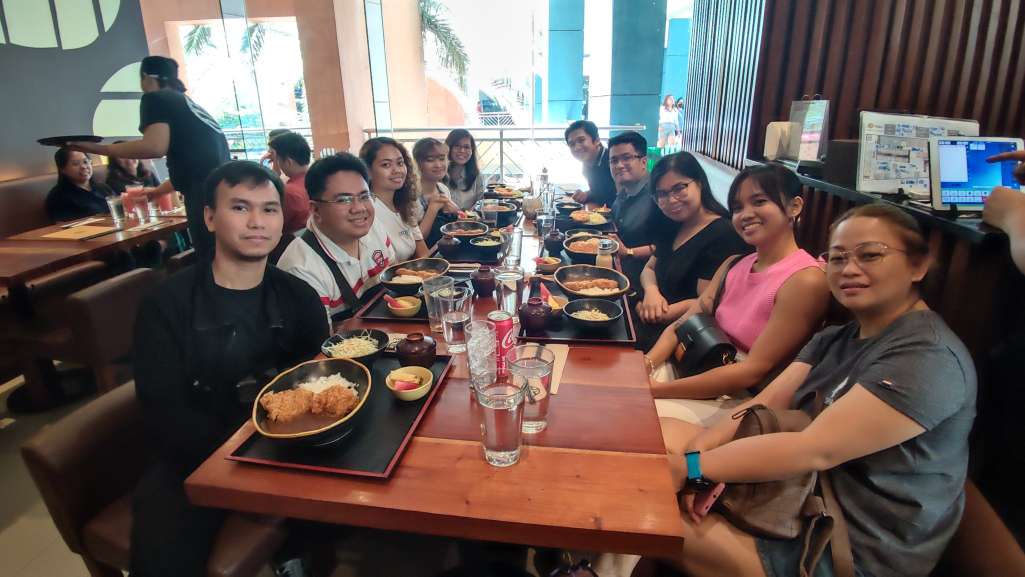 "From deciding on the perfect spot to enjoying our meals together, every moment was a reflection of our collaborative spirit. It's not just about the food; it's about the connections we build and the camaraderie that grows stronger with every interaction."
– Allen Villaflor, Photo Editing Manager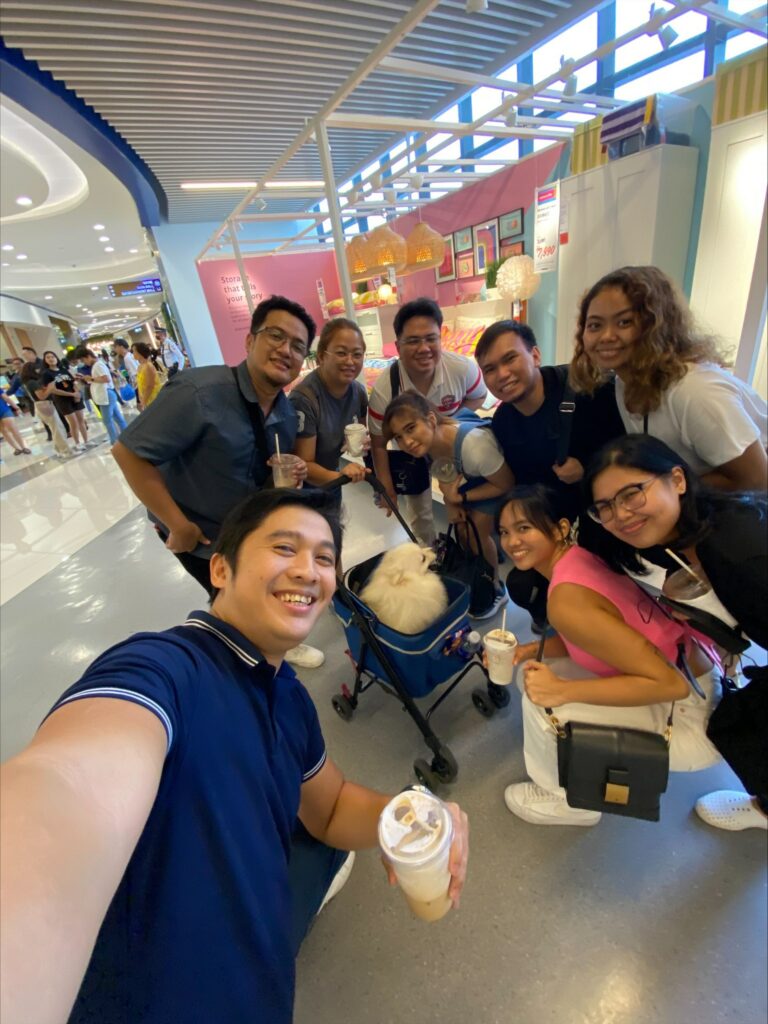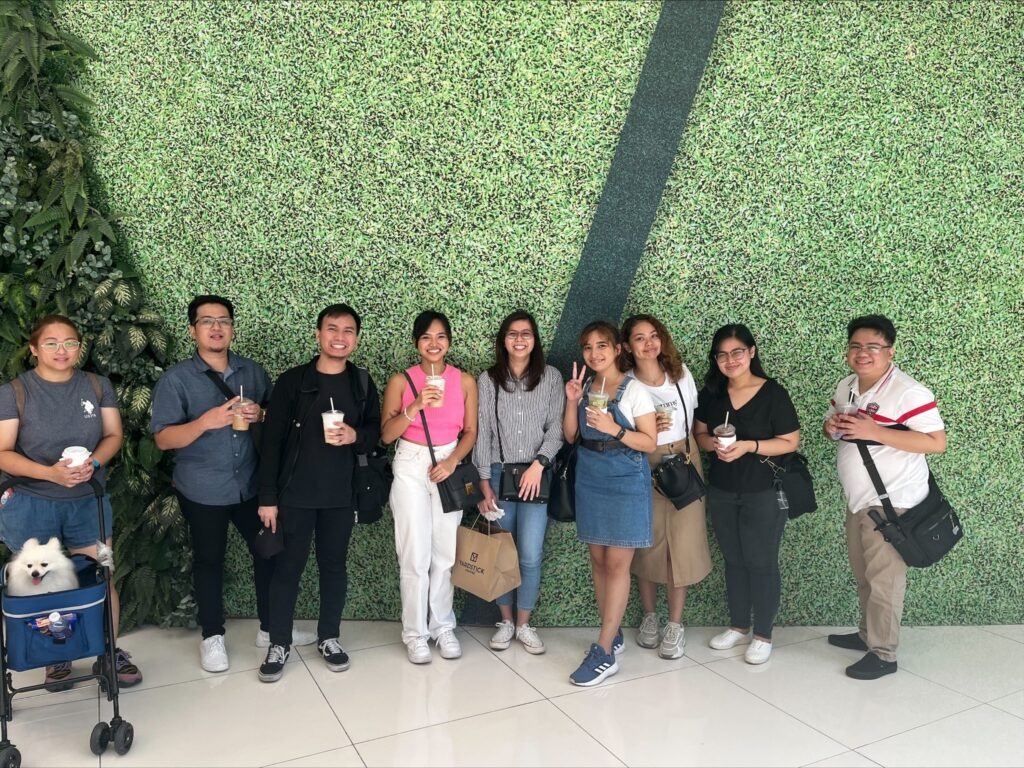 ******************************
"Working remotely is a privilege that the majority of MCVO Talent Outsourcing Services employees enjoy, but nothing beats dining with the team face-to-face at least once every quarter!

Sam-g at Samgyuniku BGC and coffee at harlan + holden coffee with the diversely talented Marketing Team of MCVO Talent Outsourcing Services ! ❤️ So blessed and proud to be leading such a wonderful bunch of young professionals! 🙌🏻 We missed some teammates today, but hoping we're complete next quarter's lunchout. 😊

Catch a glimpse of MCVO's talented Marketing Team as we grabbed the opportunity to gather last weekend. ❤️"
– JD Cruzate, Marketing Manager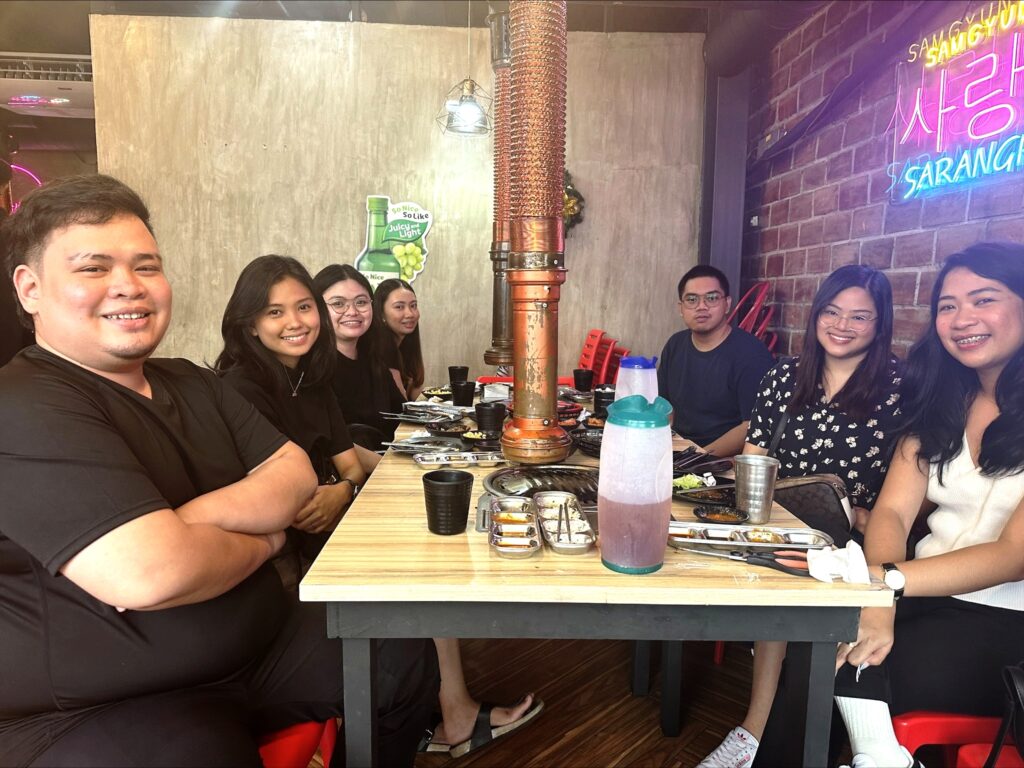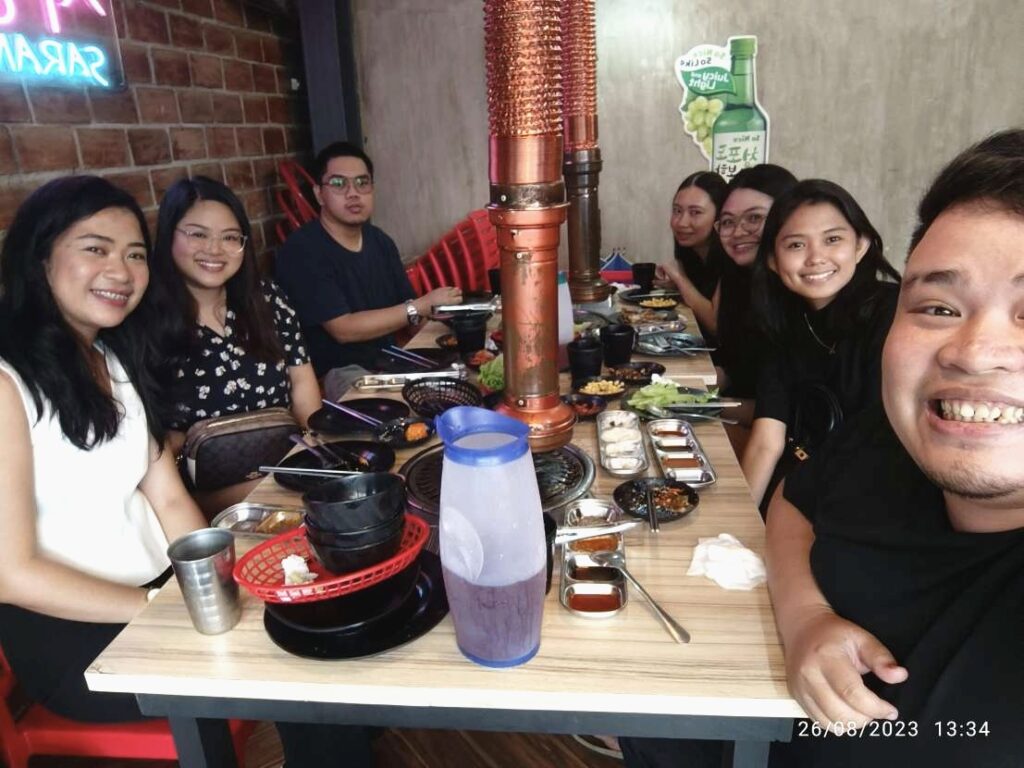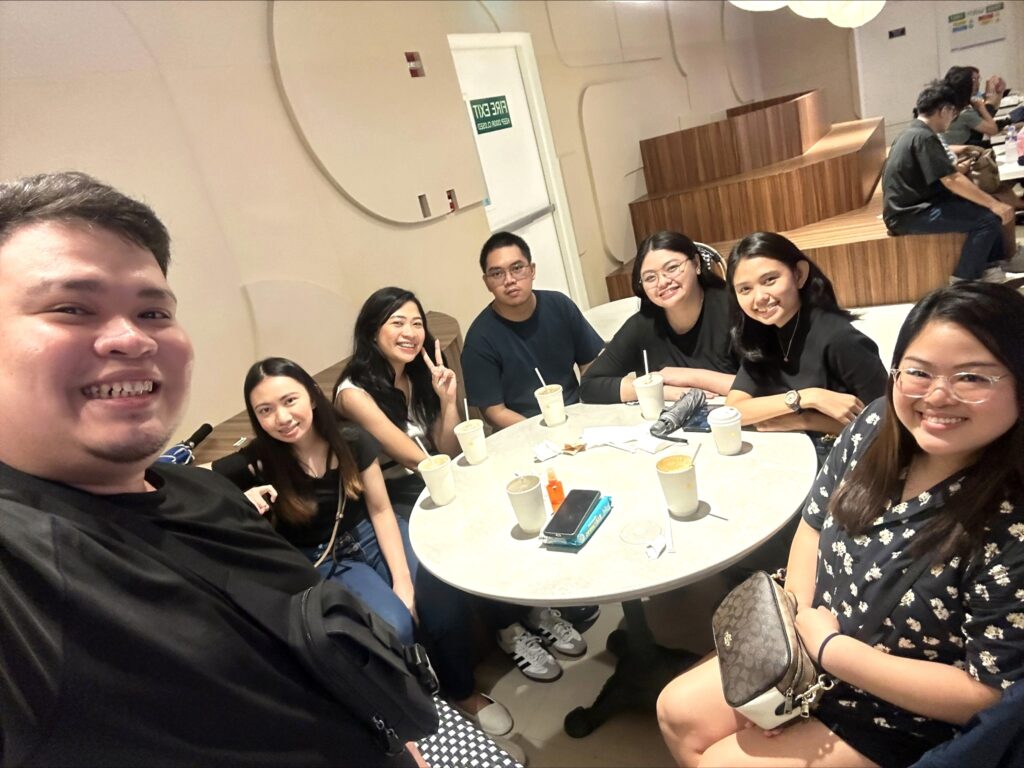 ******************************
That's it for this month's MCVOLT-IN! We hope you enjoyed this edition, and we look forward to sharing more with you next month!
Follow us on our socials:
MCVO Talent Outsourcing Services
Facebook: https://www.facebook.com/mcvotalentoutsourcingservices
LinkedIn: https://www.linkedin.com/company/mcvo-talent-outsourcing-services/
Instagram: https://www.instagram.com/mcvotalentoutsourcingservices/
Classroom Cafe
Website: https://www.classroomcafe.com/
Facebook: https://www.facebook.com/classroomcafe.ph
LinkedIn: https://www.linkedin.com/company/classroomcafe/
Instagram: https://www.instagram.com/classroomcafe.ph