The COVID-19 pandemic has affected practically every industry. It also disrupted the way we acquire medical services. It paved the way for the widespread adoption of telemedicine. As such, it has also helped change and shape telehealth trends. But like us, are you curious about what's next for telemedicine when the pandemic ends? Will it continue to be a convenient option for patients? Will it continue to be profitable for medical service providers?
In this blog, top BPO company in the Philippines, MCVO Talent Outsourcing Services, shares some of the telehealth trends that could determine the state of telehealth post-COVID.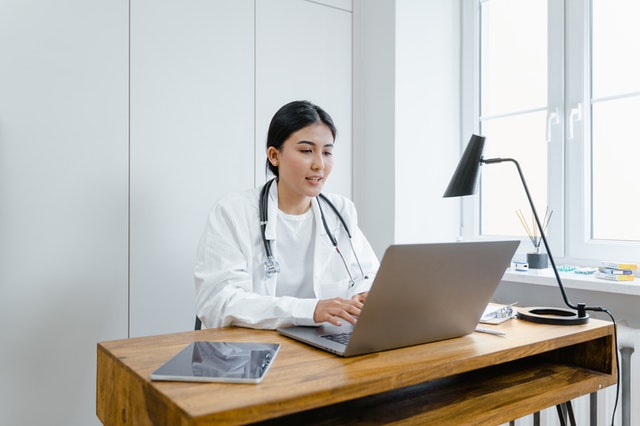 1. Widespread Utilization of the Internet of Things
One of the lessons that COVID-19 taught businesses is that they need to embrace technology in all aspects. It's no longer negotiable. Ultimately, simply utilizing online tools and the cloud may not be enough. The use of IoT (internet of things) is becoming more commonplace nowadays, and the telehealth industry is also bound to leverage it.
How is IoT used in telehealth? Here's a simple example. Are you using a smartwatch or fitness band? It has capabilities to monitor vital health metrics. When you connect it to your smartphone that has the accompanying app, you will see your health and fitness stats. You can then share those stats with a healthcare provider.
2. The Incorporation of Virtual Reality
Virtual reality (VR) technology has been enhancing the quality of telehealth, especially as applied in emergency response, diagnostics, surgery, and medical education. This technology will definitely continue to be useful even after the pandemic.
3. Voice Search
At least 1 in 6 Americans own a smart speaker that they use to search the Web. Furthermore, around 40% of adults now use voice search at least once a day. So, what does this mean for healthcare providers? As people use voice search to look for products and services they need, including medical services, you need to make sure that your company is voice-search-compatible. You need to acquire digital marketing services that will help you leverage this feature.
4. Virtual Appointments
Now that patients have discovered the convenience of telemedicine and teleconsultations, they are most likely to continue taking advantage of it. A virtual receptionist can help in organizing virtual doctor appointments.
5. Medical Process Outsourcing Will Be on the Rise
Aside from utilizing virtual receptionists, outsourcing processes such as medical billing will continue to grow in popularity. After all, outsourcing medical processes tremendously help companies maintain business functions while cutting costs.
Stay on Top of These Telehealth Trends With MCVO
MCVO Talent Outsourcing Services offers a wide range of medical outsourcing solutions that help healthcare providers stay on top of their processes. We can help you with medical billing, customer service, virtual assistance, digital marketing, and more! Book a call today and let's discuss how we can aid you.