The COVID-19 pandemic's effect on the health and livelihood of people is too damaging not to warrant action. Players in the healthcare ecosystem realize that there is a lot of work to be done in ensuring that everyone has equitable access to quality health services without suffering financially. This gargantuan mission has already prompted healthcare providers to consider outsourcing medical roles so that they can focus on more pressing issues like the expansion of healthcare facilities and research and development. In today's blog, we'll take a closer look at the medical roles you can outsource.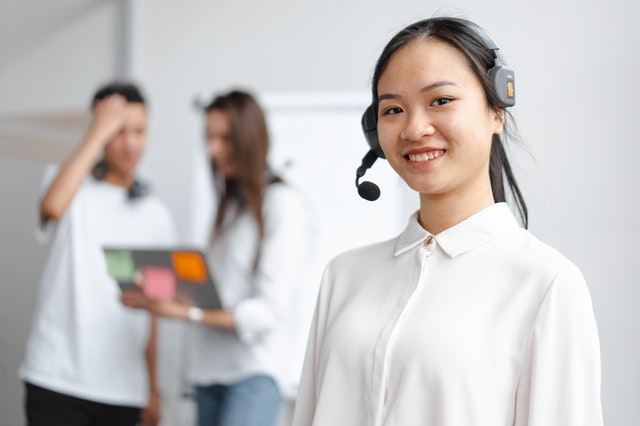 Outsourcing medical roles, but which ones?
Medical providers should carefully consider the roles they outsource, especially those that are highly technical and directly related to healthcare. Delegation of these roles below, however, will help you free up your time and resources for core healthcare functions.
Medical Billing
Medical billing is a top of mind option for many hospital administrators when outsourcing medical roles. Instead of spending on office equipment and training that's specialized to accounting, the service provider can already handle the training of outsourced billing staff. The outsourced team can lift the burden off your organic staff in accurately handling medical records and patient information. Medical billers also keep track of changing regulatory landscape, so you don't have to worry about dealing with medical insurance policies.
Customer Support
Customer service in healthcare needs to be fast and empathic because lives are at stake. By unburdening your healthcare workers of being the first point of contact when they avail of services, they can concentrate on the actual healthcare services instead. This can improve quality of care and patient satisfaction.
Recruitment
Staffing a healthcare facility can be a long and arduous process, not to mention unpredictable. Personnel shortage may not always happen but when it does, the management has to respond quickly. The healthcare facility must thoroughly brief the outsourcing company of the specific qualifications but the latter can process the tedious paperwork and other recruitment tasks.
Next steps in outsourcing medical roles
The Council of Europe identified the enormous pressure on health professionals as a challenge during the pandemic, on top of the threat to the healthcare systems.  Strategic distribution of work can direct resources to more pressing healthcare needs, and this can be done by outsourcing services.
 The top three responsibilities above are just some of the services that can be outsourced, but there are more possibilities outside the three. The key to a successful outsourcing partnership is to identify the most important needs that can be outsourced without disrupting service.
Get Started in Outsourcing Medical Roles With MCVO
The skills of the outsourcing team should pave the way to improved productivity. An outsourcing company in the Philippines usually hires customer service agents with excellent English communication skills, which makes customer or patient communication easier. MCVO Talent Outsourcing Services also offers medical billing services. You may schedule an appointment with the MCVO Talent for more information on our services and expert recommendation on outsourcing medical roles.