So you've chosen to finally outsource some of your tasks and back-end operations. That is pretty excellent decision-making right there, but then what? How do we go from here? Not to worry! We are on your side! In this blog, multi-awarded American-owned BPO company, MCVO Talent Outsourcing Services, shares a checklist of the things you need to consider when outsourcing for the first time.
Outsourcing Checklist for First-Timers
1. Experience
Which of the following is more important? Experience or Expertise?
Well, both are of equal value!
You may study, learn, obtain degrees, and acquire as much knowledge as you like. But if you lack practical experience, all of your knowledge is theoretical.
On the other hand, experience involves gaining knowledge from mistakes. You may have made several mistakes that might have been avoided if you had more knowledge, but the "education" you gained through them is more valuable in the real world than classroom instruction. In essence, your blunders make you stronger.
In business, both considerations must be taken into account. You should align yourself with a BPO business that is always improving its processes and is able to learn from its failures. Why? Because of this, flexibility, expansion, and innovation are at the center of their business. It also demonstrates the management's commitment, leadership, and capacity to innovate.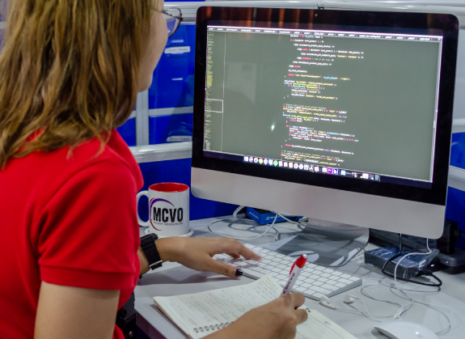 2. Reliability
Most businesses equate the term "reliability" with maintenance or the state of their physical assets. However, according to The McGraw-Hill Company, a publisher of educational materials, dependability is the execution of promised services dependably and precisely. Therefore, it assesses how long a business service serves its stated purpose rather than its functionality.
The problem of dependability connects with marketing the most. Most businesses fell for BPO traps and flattery (we actually made an article about all this here). BPOs will emphasize their cost-to-value ratio and promote the notion that their services are inexpensive and of high quality. Some describe them using superlatives, as though they are the best and quickest. This is a catch. Because you get what you pay for in the industry.
When searching for a BPO partner, you must investigate whether they consistently follow their commitments. Read testimonials, blogs, and evaluations! If they do not follow their promise, your customers may turn to a competitor.
In addition, it is essential to determine your KPIs (key performance indicators). Instead of focusing just on cost reduction, you need additionally examine the company's dependability in order to reduce its failure risk. Examine their controls and their efforts to comprehend your business.
3. Competency
Competence is a benefit. The more and better services you can supply, the more likely it is that you will have devoted consumers.
Services are what distinguish one BPO from another. Some BPOs can succeed in the field of outsourced accounting and bookkeeping. Some companies are satisfied with basic customer service.
Ask them specifically what makes them distinct and what else they can provide. Do they only provide a lease of seats? Or lease of seats with the hiring of staff? Can they perform managerial oversight? Examine their outsourcing requirements one at a time. These are questions you may ask a potential outsourcing partner, and their answers will typically make or break your opinion of them.
In addition, organizations are urged to establish their core skills since it may assist them to identify their brand. If customer service is your company's greatest strength, you may leverage it to market your brand. Alternatively, you might outsource the task to reinforce them.
Competence in BPO also necessitates a reliable outsourcing technique, procedures, technologies, and systems, as well as knowledge and skills. Stability in all of these areas indicates that the individual knows how to implement an account properly, and in a timely manner.
Outsource Confidently With MCVO Talent Outsourcing Services
Want to ensure that you're working with a BPO company with a team that offers experience, reliability, and competency? Book a call with our American COO and Co-Founder to learn more about our outsourcing solutions and how we can help make your operations more efficient!