MCVOLT-IN: MCVO Leadership Team Insights & News (October 2023)
Welcome to another edition of

MCVOLT-IN: MCVO Leadership Team Insights & News

! This is a monthly column featuring editorials, updates, and other content from the MCVO Talent Outsourcing Services' leadership team. This column aims to give our clients, employees, and followers a closer look at what happens in and out of the MCVO office, and what our leaders and teams are up to! Enjoy reading!
******************************
Q&A With Neri Escaño: Growing With MCVO
Featuring: Neri Escaño | Video Editing Team Lead | nescano@mcvotalent.com
MCVO is all about supporting its employees' growth. As such, it has been its priority to promote leads and managers internally before hiring externally.
Among the most recently promoted MCVO leads is Video Editing team's Neri Escaño III. Let's learn about his journey with MCVO in this quick Q&A sesh.
Q: Can you please tell us about your employment with MCVO? What's your past position and current position?
Neri: I began as a Photo and Video Editor at MCVO, and over the years, I progressed to become a Senior Video Editor due to my improving editing skills. And recently, I was promoted to the role of Team Lead in the Video Editing Department.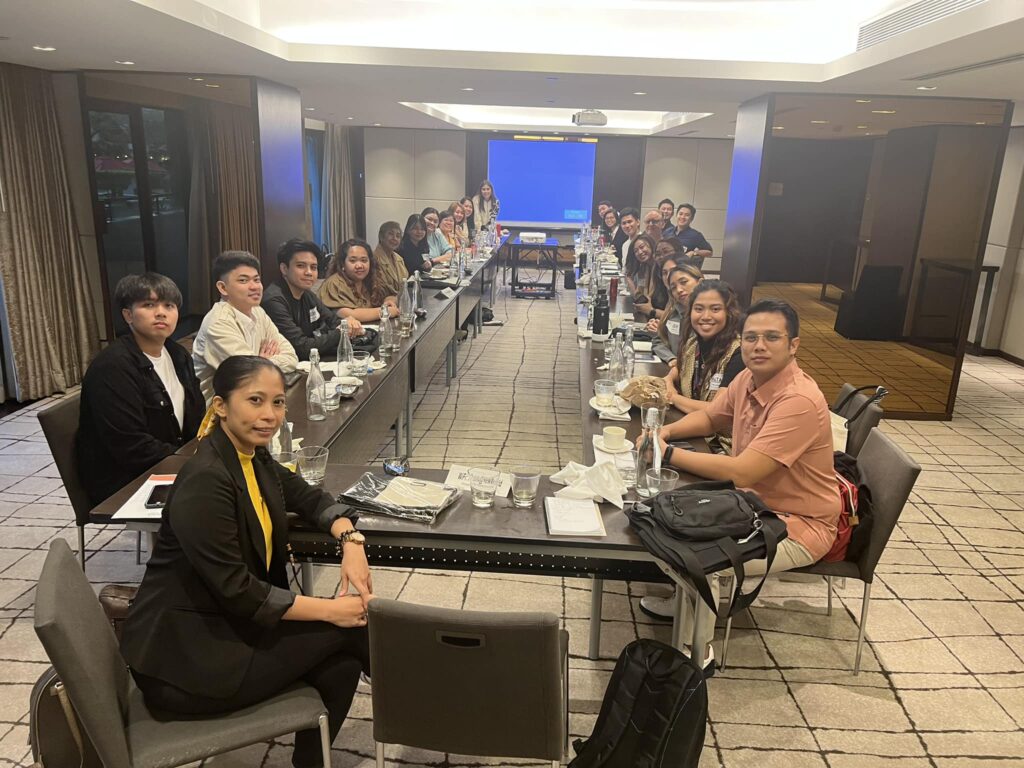 Q: Can you describe your growth with MCVO? How did the management and staff support your growth in order to achieve the promotion and excel at your current position?
Neri: My journey at MCVO has been one of continuous growth and development. Starting as a Photo and Video Editor, I dedicated myself to honing my editing skills and improving my proficiency over the years. The management and staff at MCVO played a crucial role in my growth by providing consistent guidance, constructive feedback, and opportunities for training and upskilling.
Due to this consistent improvement, I became well-prepared to embrace the position of Team Lead within our department.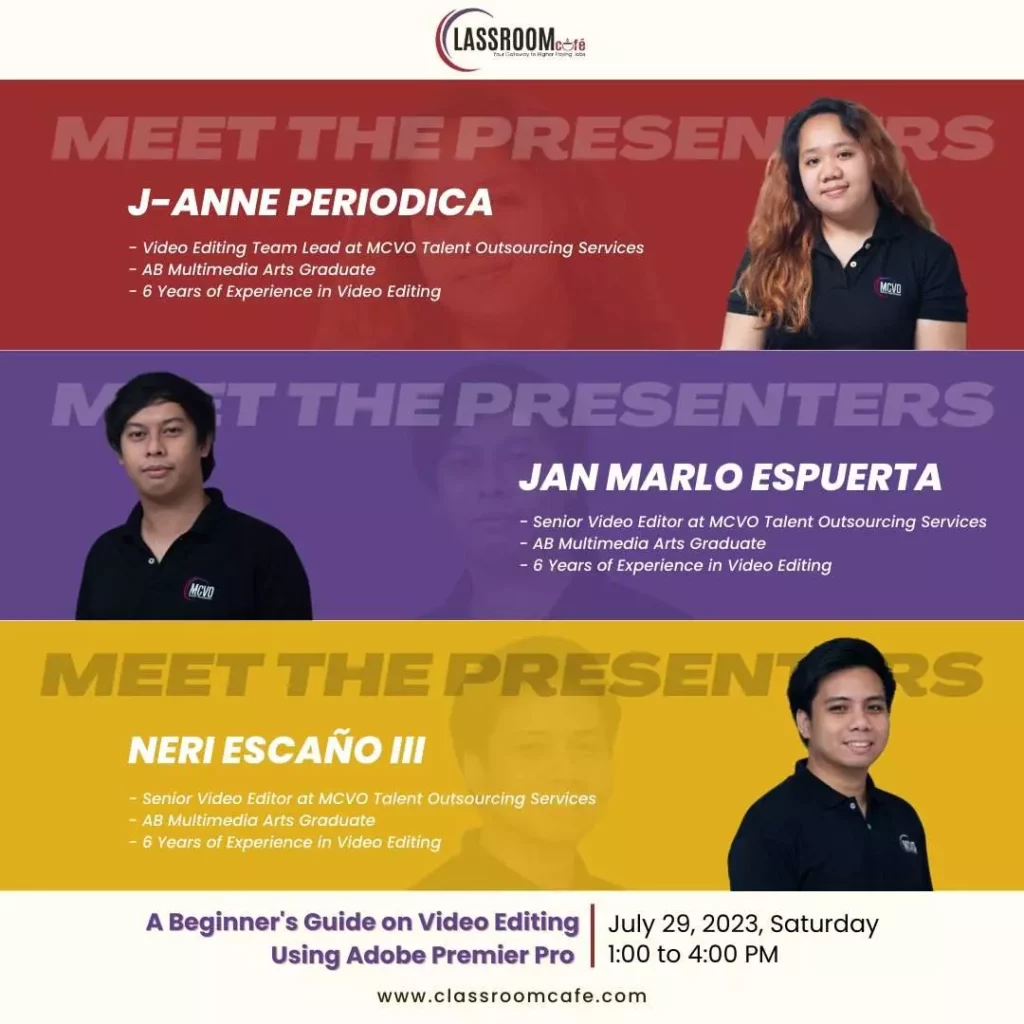 Q: Do you have a message for anyone who wants to join MCVO?
Neri: One great aspect of MCVO is the wide range of services we offer our clients, providing diverse career opportunities for individuals starting their corporate journey.
So if you're planning to start your career, MCVO is the right place for that first step of that journey to take place.
******************************
Face-to-Face and Virtual Team Gatherings
Contributions: Julius G. Rebusa | Medical Services Team Lead | jrebusa@mcvotalent.com
The COVID-19 pandemic paved the way for the wider adoption of remote and hybrid work. While this has allowed companies to reach a wider pool of talents and helped ensure that our employees are able to work from home safely and conveniently, it also meant that our teams don't always meet and work together face-to-face. But here at MCVO Talent Outsourcing Services, Leaders are given the opportunity to gather their teams around for quarterly gatherings — whether face-to-face or virtual!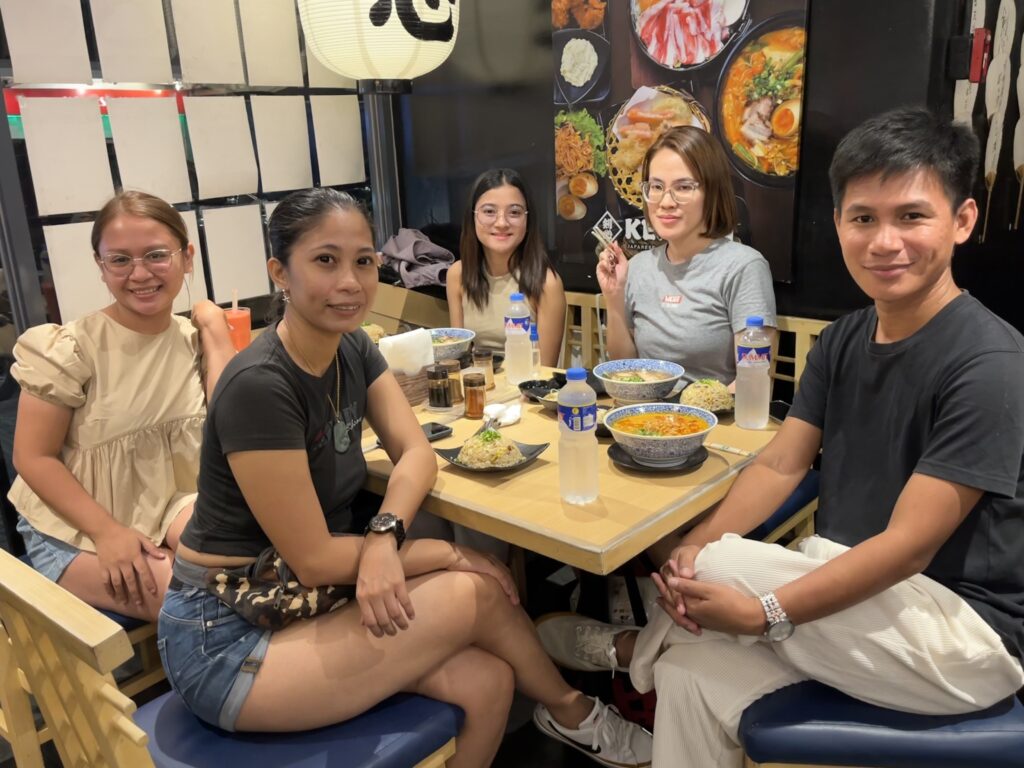 Following the successful MCVO 2023 team building, the medical services team seized the opportunity for a late-night eat out. We had a wonderful time discussing both personal and work-related matters, strengthening our bonds, and getting to know each other better. Present were Joy from AMB, Jaime from Razor Metrics, Destinee and Cha from DND, and yours truly, Julius Rebusa.

Thank you so much, MCVO!

— Julius Rebusa, Medical Services Team Lead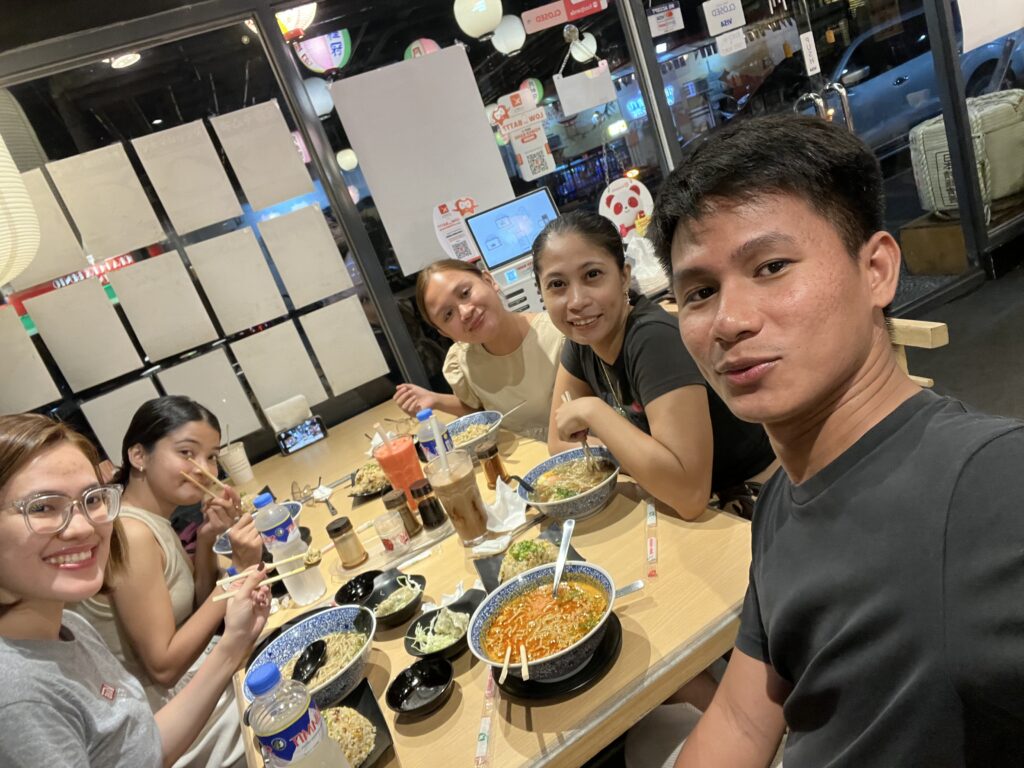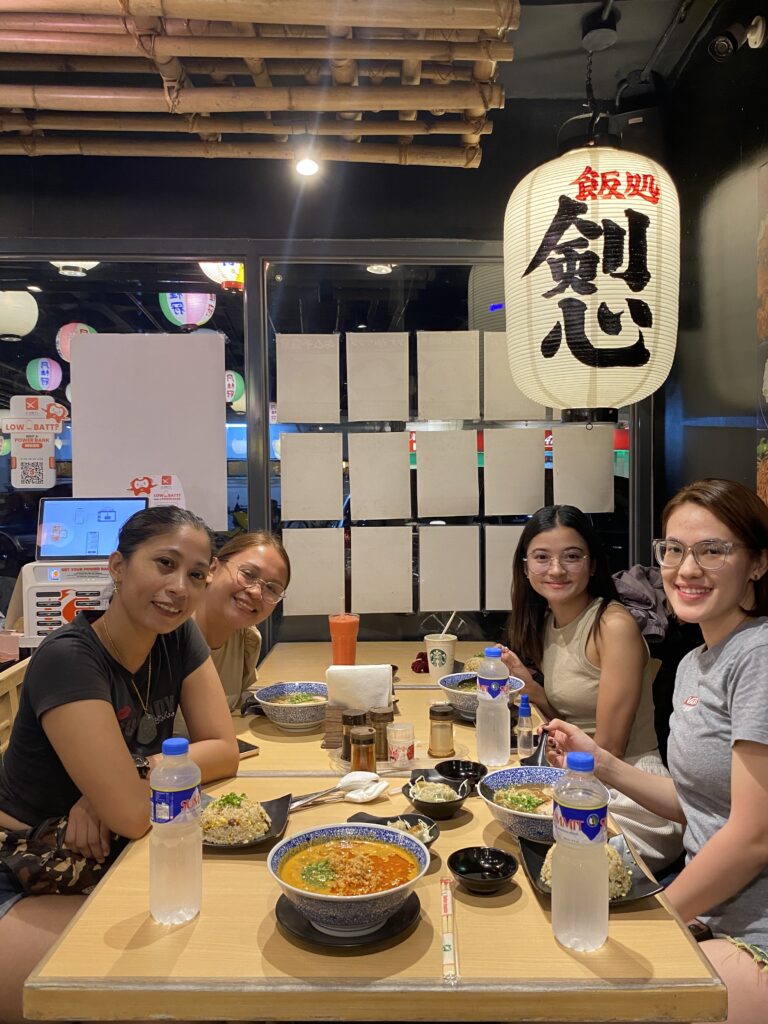 ******************************
That's it for this month's MCVOLT-IN! We hope you enjoyed this edition, and we look forward to sharing more with you next month!
Follow us on our socials:
MCVO Talent Outsourcing Services
Facebook: https://www.facebook.com/mcvotalentoutsourcingservices
LinkedIn: https://www.linkedin.com/company/mcvo-talent-outsourcing-services/
Instagram: https://www.instagram.com/mcvotalentoutsourcingservices/
Classroom Cafe
Website: https://www.classroomcafe.com/
Facebook: https://www.facebook.com/classroomcafe.ph
LinkedIn: https://www.linkedin.com/company/classroomcafe/
Instagram: https://www.instagram.com/classroomcafe.ph