MCVO Talent Outsourcing Services knows that accounting and business go together like burgers and fries. You wouldn't know how your business is doing in terms of finances without accounting. You could quickly forget how much you paid out and wouldn't simply remember how your current profit or loss when compared to the previous quarters.
Accounting and bookkeeping overlap in so many ways. Some say bookkeeping is an aspect of accounting, but if you want to separate them, you could say that bookkeeping is how you record your financial transactions, whereas accounting is making use of that financial data through analysis, strategy, and tax planning.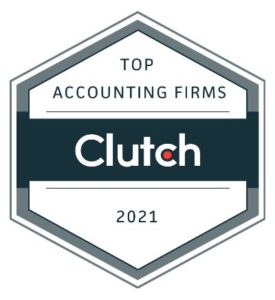 MCVO Talent Outsourcing Services is a BPO/offshore company in the Philippines with a sales and management office in Chicago, Illinois, and a full-service offshore staff in the Philippines. From bookkeeping and digital marketing to customer service, virtual assistant, and data entry, we've got your needs covered!
Our focus is to deliver low-cost, efficient, and reliable outsource office and production services. The financial and strategic value delivered by our one-stop talent acquisition agency will allow companies to function with a low employee head count which will increase profits so that they can invest in their growth.
To acknowledge our efforts, we've recently been named by Clutch as one of the top accounting firms. Clutch is a B2B ratings and reviews platform that helps firms across the globe connect with the solution providers that they need in order to improve effectiveness and increase productivity.
We couldn't have won this award without our wonderful customers. They took time out of their day to evaluate our services and how they impacted their business. We were assessed on the basis of our accuracy, effectiveness, and efficient bookkeeping services. Take a look at our most recent review below: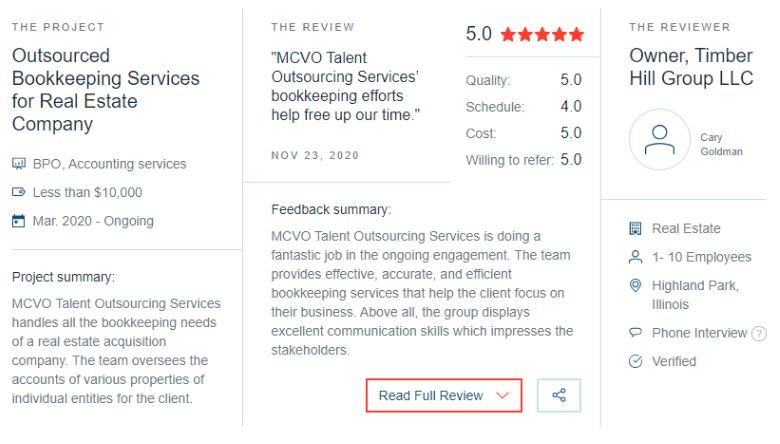 "Their strong communication skills stand out for us." – Owner, Timber Hill Group LLC
We're proud of this recognition and look forward to helping even more business with effective bookkeeping services. Send us a message or book a call today if you're interested in learning how we could elevate your business.