A lot of businesses use their website to generate revenue however, to be successful, one question remains: What kind of site should you create? If you're thinking of redesigning your website or just beginning to create your own website, it's important to assess your web design needs for your project's success. That's just one of the things to consider. In today's post, trusted outsourcing company in the Philippines, MCVO Talent Outsourcing Services, shares with you the things you need to consider to ensure the success of your website redesign project.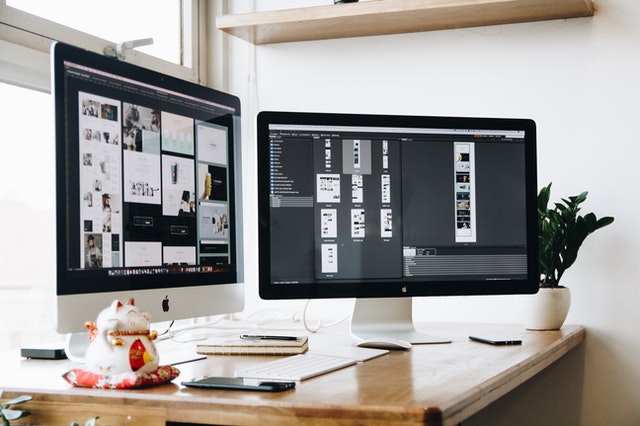 What do you want your website to be?
You need to decide what your website needs to do. How do you want it to function? Have you got a certain layout in mind? What idea do you have in redesigning your website? Do the functionality and layout fit your business? 
You need to be able to identify how your website will be used. Whether to sell products or services or drive leads to your store, the goal should be aligned with how you picture your website to look.
Take note of other important aspects involved in this project as well, such as time, money, and resources. How much budget do you need to redesign your website? How much time will you allocate? Have you thought of website redesign outsourcing to help you achieve your web design goals? When you've laid out all of your expectations and determined all of the crucial factors, you won't get frustrated when goals aren't met.
Determine and set achievable metrics
When you decide to invest time, effort, and money in website redesign or development, make sure that your expectations are clear so you know what your website needs to meet in the first place.
Once you have determined the purpose of your website, it is important to assess your end-users' activity. You can set up a monthly review to identify the metrics you need to focus on. Your outsourced team of website designers and digital marketers can also help you with this. Make a list of what you need to achieve in order to meet your goals.
The first thing you need to ensure is the functionality of your website. Creating great aesthetics for your website may be a good idea but better save it later.
Brand Positioning
How do you want your website to be perceived? When you use your website to sell products or services, for example, you want to create a mark on your customers' minds. To achieve this, you need a strategy. How are you going to do it?
Always think of what your competitors are doing. Make a thorough analysis and start from there. With brand positioning, you should be able to create a connection with your consumers and at the same time, stand out from your competitors. Think of how they would redesign their websites — then beat them to it.
Let your website deliver what your consumers expect
With a lot of competitors around, you should be as creative as you can be. Put yourself in your customer's shoes and ask, "What would do I want to see on a website?"
Make sure to let your outsourced web designer know what your goals are. Communication is key during the design process. It will also help to browse for designs and other ideas on the web.
Get High-Quality and Cost-Efficient Website Redesign From MCVO Talent Outsourcing
If you're thinking of redesigning your website or creating a new website for your business, talk to us! MCVO Talent Outsourcing Services offers outsourcing solutions to help your business achieve its needs and goals. Our A-Team is among the easiest people you'll ever work with! Book a call now and let us discuss your website redesign requirements. We also offer a wide range of other outsourcing services!