In the modern world where we are today, videos play a significant role in the promotion of products and services. Reaching out to your audience is also best done through videos as they've been found to translate into more engagement. When leveraging video content marketing, video editing is as important as video creation. To make sure your videos work to your advantage, you should be able to catch up with relevant video editing trends that continue to emerge.
In this post, MCVO Talent Outsourcing Services shares some of the latest video editing trends for 2021. We'll also touch on why video editing outsourcing is worth your investment.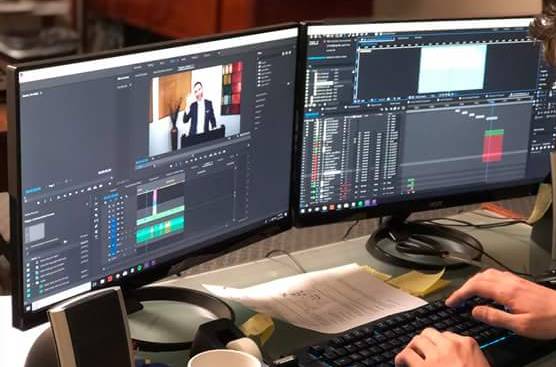 Video Editing Trend #1: Live Video Shopping
Several business owners, with products and services to sell, use Facebook and Instagram live videos. Product videos create a very good connection with your audience. Since they are equally engaging, they can drive more traffic to your website and increase audience interaction. So, when editing your videos, it's good to have selling in mind right from the get-go.
Video Editing Trend #2: Repurposing and Cross-Posting
Facebook and other social media platforms cannot keep your videos running for a long time. The new trend for 2021 is video repurposing and cross-posting. Having knowledge of repurposing your videos can serve a great marketing purpose. You need to be careful, though. Make sure you know the video posting requirements of each platform you're looking to market in. When editing your videos, ensure that the final material meets those unique requirements.
Video Editing Trend #3: Keeping Up with Algorithm Changes in Social Media
Social media algorithms are a way of organizing posts and videos based on its relevance and the amount of engagement it gets. Your news feed will not show a chronological order of photos and videos because of several factors that are being considered. If you need help understanding more about this, you can outsource digital marketing services that cover social media and search engine marketing. Furthermore, as much as possible, you should keep time sensitivity in mind when you create and edit a video for marketing purposes. 
Video Editing Trend #4: WFH Videos and Entertainment Content
More video creators are expected to thrive this 2021. During the past year, videos that provide self-help and entertainment were trending since a lot of people need encouragement due to the challenges we faced brought about by the pandemic. However, WFH videos and at-home amateur videos also typically mean that they are mostly shot using mobile phones. Adequate video editing skills must be utilized to ensure that the final videos look professionally made.
Outsource Video Editing for Best Results
MCVO Talent Outsourcing Services has been successful in providing outsource video editing services to clients worldwide. As our video editors are up-to-date with the latest video editing trends, they can help you create videos that will meet the expectations of the modern audience. From cinematic wedding videos to product promos, we've got you covered!
To learn more about our video editing services and other BPO packages, talk to us! Book a call today so we can talk about your requirements and let us hook you up with the best video editors in the Philippines!