Behind many successful modern businesses are virtual assistants. They are regarded to be great contributors to the productivity of businesses and their owners without breaking the operations budget. Getting virtual assistant services is a great formula that every entrepreneur should consider.
Entrepreneurs and small business owners need assistance to keep their businesses running. You simply cannot do everything on your own. Hiring virtual assistants will help you get things done to keep your company growing.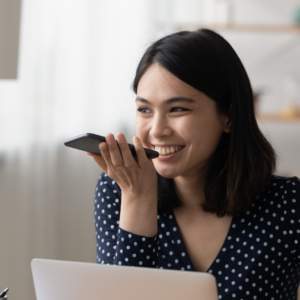 There are a lot of benefits you could get from hiring virtual assistants. Aside from being cost-efficient, they offer flexibility and multitasking. Furthermore, there are virtual assistant companies that could help in the hiring process.
Maybe you have second thoughts, so let MCVO Talent Outsourcing Services help you answer 5 of the most common questions about virtual assistant services.
1. How does hiring virtual assistants help reduce your business' capital needs?
Outsourcing administrative and clerical work to virtual assistants is less costly compared to domestic hiring. This goes along with the costs of management and development. You can actually save up to 40% on overhead costs, which you can utilize for some other projects or business expenses.
Once you dedicate your business to making the virtual assistant model work, you have no other way but up. You can build your team while saving money!
2. How do virtual assistants improve productivity in the business?
One of the signs that you need a virtual assistant is when your everyday tasks start to become overwhelming and keep you from doing other duties needed to make your business grow. Don't fret, you can delegate some of your tasks to the best virtual assistant from MCVO!
We all know how important it is to attend to the core functions of your business. Virtual assistants can help you have more time for that. Additionally, another asset of virtual assistants is their ability to get things organized and help you with prioritizing tasks.
3. How does hiring a virtual assistant give you more leisure time?
You may have a long list of everyday tasks that need to be done plus the meetings you have to attend to keep your business running. We all know how hard-working entrepreneurs can get but let's all be honest that hiring a virtual assistant can help you manage your workload and stress.
Virtual assistants can free up time for yourself and appreciate the value of rest and relaxation. You can now have more time to spend with your family and friends. Furthermore, you add more productive hours to your day.
4. How do we manage time zone differentials when outsourcing virtual assistant services?
Hiring virtual assistants from remote locations can make entrepreneurs concerned about time zone differences. Needless to say, virtual assistants are very much flexible with operations. Moreover, you can also consider hiring a team of virtual assistants that can help support your customers in different timezones.
5. How does hiring a virtual assistant improve my business' online presence?
We all know how important an online presence in this modern world is for any business. To maintain your online presence, you need two things: 1) a strong results-focused strategy and 2) time to implement and maintain this strategy.
Virtual assistants can help in improving your online presence. They can assist in implementing and maintaining your business's online strategy. From creating images to collecting quotes and sharing tips on social media – all of these can be done by your virtual assistant!
MCVO Talent Outsourcing Services is Home to Expert VAs in the Philippines
Businesses become more successful when they embrace virtual assistant services. When properly incorporated, virtual assistants can be a fantastic part of your business.
Virtual assistants can do a lot of things for your business and MCVO Talent Outsourcing Services has been successfully providing VA outsourcing services to clients worldwide. When you need virtual assistant service, we are here to serve you. Talk to us! Book a call now and let us discuss your requirements.