You already know how outsourcing services work and you are already prepared to dive in. However, one query suddenly pops up — "What are the effective communication tools you can use to make outsourcing successful?"
Getting a great team up and running takes time, effort, and a lot of patience. In short, you cannot expect a communicative team in an instant. Oftentimes, it can be challenging. 
Aside from ensuring that you work with a great outsourcing company, you need solid processes, guidelines, and policies to create an awesome outsourced team. Fortunately, thanks to modern technology, we are lucky to have heaps of communication tools for businesses. These tools can definitely make team management and communication more efficient! Without further ado, let's take a look at some of the top communication tools for outsourcing teams.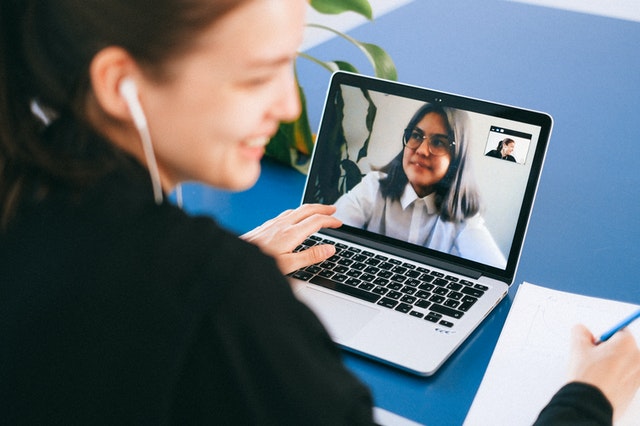 Skype
Almost every business person knows how wonderful Skype is when it comes to video-conferencing. In fact, it's one of the first free tools business owners use to connect with remote clients. This is commonly useful for virtual assistant services.
Pricing: Basic Skype is free of charge while it costs $10 per user per month for business. 
Most valuable feature: Powerpoint interpretation for real-time collaboration with up to 250 people is allowed with the business version.
Best for: Microsoft-based businesses
Zoom
Zoom is not only for video conferencing, it can also be used for communication and learning. With this tool, you can manage online meetings, create webinars and collaborate thru the conference room. 
Pricing: You can get the Basic subscription for free while it costs $14.00 per month per host for the PRO, $19.99 per month per host for the Business and $19.99 for the Enterprise.
Most valuable feature: Zoom is flexibility and simplicity rolled into one! It's a single solution for meetings, webinars, phone and chat, without the need of IT support!
Best for: Zoom works flawlessly with all operating systems – PC, Mac, Linux, IOS and Android.
Slack
If you need a tool you can use in and out of the office, Slack is the best one for you. It is considered to be a great tool for communication as well as productivity. Users can create channels to organize their conversations on a specific project or topic. 
Pricing: Basic is free; Standard costs $6.67 per user per month.
Most valuable feature: Slack was built to replace email as it also includes file sharing. Conversations using this tool are more organized.
Best for: When it comes to communication within a team, transparency is important. This tool is best for teams of that sort.
Here at MCVO, we highly prioritize efficient communication
Outsourcing services are beneficial for many businesses. However, to be successful, you must have the right tools to make your team thrive and be productive. When you work with people across the globe, communication partnered with discipline and willingness to learn is essential. 
Working with MCVO Talent Outsourcing Services means getting access to talented outsourced staff that prioritizes efficient and thorough communication. Because of this, you can rest assured that all of your requirements are understood. Furthermore, your outsourced specialists will also communicate with you any recommendations they have to ensure the best results at all times.
MCVO Talent Outsourcing Services offers complete outsourcing solutions for small businesses worldwide.  Book a call today so we can talk about your outsourcing needs!