Data entry may be the most tedious administrative task in office operations but a small error in this task can lead to costly consequences. Data entry mistakes opens up your business to theft or misuse of information. There are certain data entry outsourcing considerations that will set you up for success and minimize untoward data-related risks. In this blog, top BPO company, MCVO Talent Outsourcing Services, shares the data entry outsourcing considerations to keep in mind to ensure success.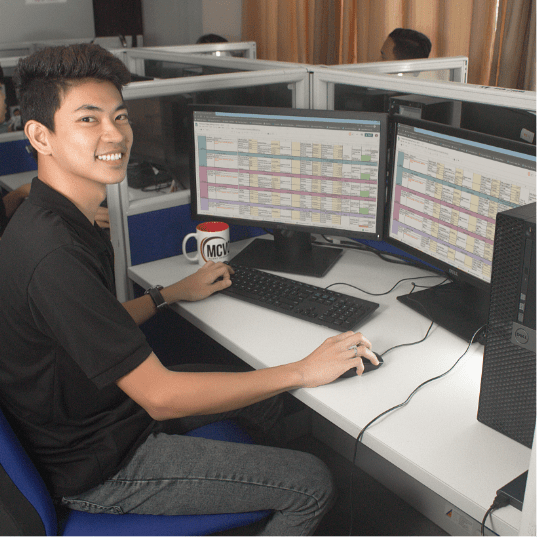 Accuracy is of utmost importance
According to Financier World Wide, companies that don't manage data effectively may find themselves facing loss of business. A single error on the reference number of a shipment can wreck a whole day's delivery schedule, cause delays, and result in dissatisfied customers. Ideally, an outsourcing company should have a rigorous quality assurance process to ensure 100% accuracy for their data entry services. Trusted outsourcing companies even assign separate teams to do quality check after the data entry team inputs the data. 
Security cannot be compromised
The data entry team should demonstrate that their infrastructure and software have multiple layers of security to protect your data, even as they are transferred from one channel to another. Lax data security may get you into trouble with regulatory bodies, so it is important for the data entry team to be aware of the privacy and regulatory requirements in the country where the customer operates.
Efficient data entry will keep operations smooth
The key to efficient, timely data entry lies in the team's ability to classify useful data and cluster them with similar, relevant data so they can be processed accordingly. Moreover, the data entry team should be able to use past entry errors as lessons to make data processing more efficient.
Referrals in the industries will be helpful
A referral is one of the key data entry outsourcing considerations, especially if you want a team with in-depth knowledge of your industry. Track record will also give you peace of mind.
Support is one of the underrated data entry outsourcing considerations
Liaising with your data entry team does not stop after the initial onboarding. You want the team to be able to address crises or problems related to data, especially those that are security and time-sensitive. Find a company that can address your "after hours" concerns.
Avail only of superior data management services
If your outsourcing company is aligned with you on the factors above, then you can safely say that you are in good hands. Whether you are in the US or Australia, these data entry outsourcing considerations should be met before your outsourcing team can be considered qualified. Give MCVO Talent a call and let our full-time and part-time data entry professionals take care of your needs.