Outsourcing can help you build a better business, especially when you choose the right outsourcing services and BPO company. This business practice can help you get more done within a short period while ensuring quality at the same time. There are certain outsourcing services that are most recommended for small and medium businesses. Read on as we share with you the top 10 functions you can easily outsource.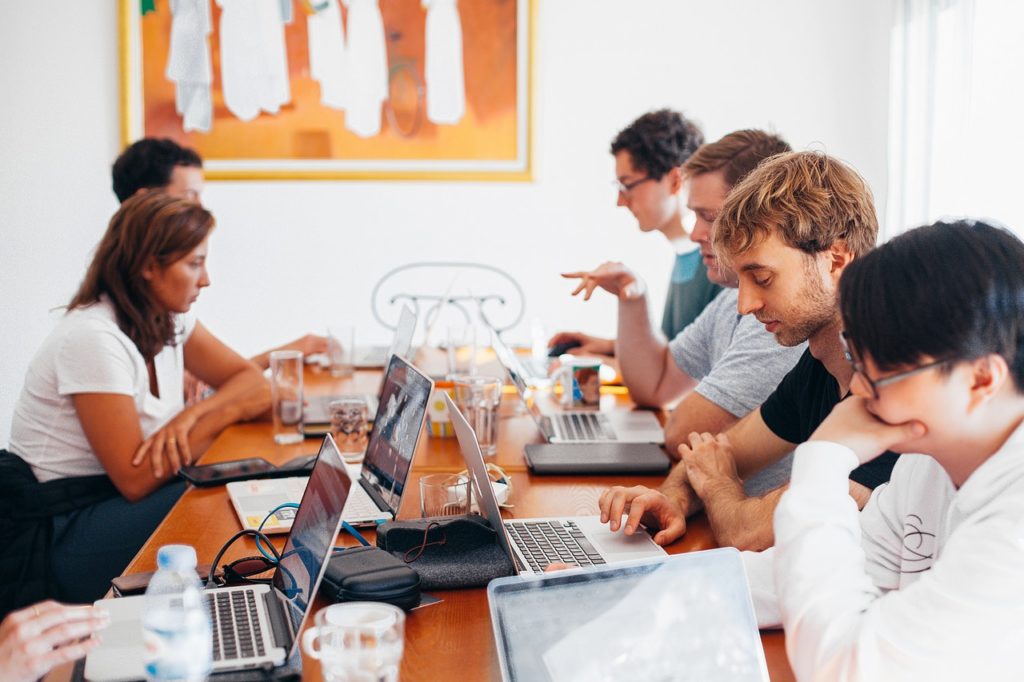 10 Outsourcing Services Recommended for Small and Medium Businesses
From financial services to clerical functions, here are the 10 functions you can outsource to improve productivity and efficiency in your small or mid-sized company.
1. Bookkeeping and Accounting
A business cannot move forward without a strong financial system. You need to keep cash flow in check at all times to ensure that all income and expenses are accounted for. It's also important to keep your books updated. You should also file taxes on time. If you are not a financial expert and you don't have the means to hire a full-time bookkeeper or accountant, outsourcing this aspect can greatly help your small or medium business.
2. Customer Service and Helpdesk
If you're in the retail or service industry, it's expected that you have customers getting in touch with you online or over the phone. It's crucial that you get to all correspondences. Outsourcing customer service and setting up a remote helpdesk team are the ideal solution.
3. Human Resources and Recruitment
You can also outsource HR tasks, from recruitment to onboarding. Outsourced human resource staff can also handle attendance management, benefits coordination, and payroll administration.
4. Digital Marketing
If you want to build and maintain your brand, you need a robust digital marketing strategy. However, this is a highly technical function. You can outsource digital marketing services including search engine optimization (SEO), social media marketing (SMM), and pay-per-click advertising (PPC).
5. Website Design and Development
Digital marketing will work best if you have your own website. You can also outsource website design and development to an outsourcing company in the Philippines that specializes in this service.
6. Software Development
Got a software or app idea in mind? Maybe you want a custom system, portal, or platform for your employees and customers? You can outsource software development to bring your ideas to life.
7. Data Entry
Another way you can benefit from outsourcing services for small and medium businesses is to outsource data entry. If you think collecting, encoding, categorizing, and sorting through data and information is tedious, then go ahead and outsource it!
8. Graphic Design and Photo/Video Editing
If your business deals with graphics, photos, and videos, you can also outsource graphic design, photo editing, and video editing. These services are ideal for photographers, videographers, and merchandise manufacturers. Furthermore, these are also recommended for those who need graphics and materials for their website, ads, merchandise, or other media.
9. Quality Assurance
Does your company deal with high volume and/or high-value files and materials such as photos and other types of content and media? Maybe you need third-party QA testers for a software, program, or website? You can also hire outsource quality control (QC) and quality assurance (QA) specialists.
10. Virtual Assistance
If you need general assistance and clerical support, you can also hire a virtual assistant. As a full-service outsourcing services provider, MCVO Talent Resources can connect you with a reliable VA.
Get Quality Outsourcing Services for Your Small or Medium Business Here!
MCVO Talent Resources is the name you can trust for topnotch outsourcing services in Chicago and other parts of the US and the world. With an offshore team of experienced and trained IT and technical professionals in the Philippines, we are able to offer cost-efficient services. Book a call today so we can discuss how we can help boost your small or medium business!