The notion of disruption in business is not very foreign in these times but compared to other industries, the impact of digital disruption in real estate may not be immediately seen or felt. Where do we reconcile the virtual when we're talking about a physical space that people occupy? Digital disruption has permeated real estate more deeply than one may think. Realtors who refuse to acknowledge this may find themselves in a rut when they see that they've been outdone by competitors who embrace technology. Accepting disruption isn't just adopting new technology. It also means outsourcing real estate functions so that you can maximize technology's impact on your real estate business.
Tenant and homeowner preferences have become more categorical and nuanced. A decent space isn't enough anymore. Buildings must be liveable, sustainable, resilient, and affordable. These demands require new ways of working at every touchpoint of the buyer's journey.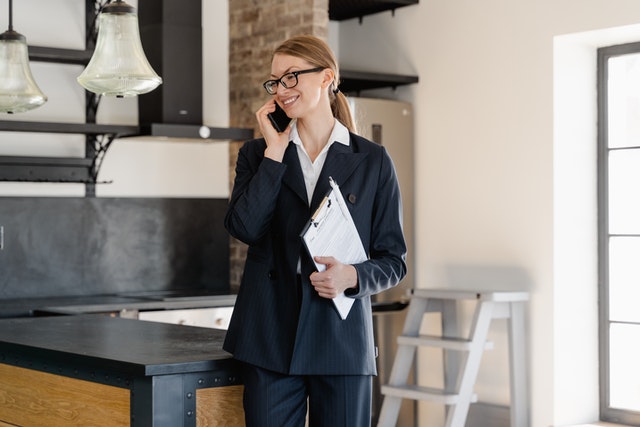 Geofencing
Geofencing is a realtor's best friend in the mobile e-commerce era, where more than 70 percent of homebuyers use their mobile devices to look for a place. Geofencing simply means using targeted, location-based technology (e.g. GPS, Bluetooth, RFID) to generate leads. You can geofence a nearby mall or office space in your area where your potential buyers frequent so that your ads show up when they're in the area. Geofencing, complemented by a strong digital marketing campaign, can do wonders like no other traditional marketing campaign can.
Digital Marketing
The good thing about digital marketing is that it levels the playing field. It is also a disadvantage because the challenge for real estate professionals is to grab their buyers' attention in a crowded market.
These days, digital marketing is also mentioned along with "integrated". Aside from catchy messaging that resonates with the buyers, a good buyer experience has also become a selling point. Up-to-date realtors don't just use social media and geofencing to promote their properties, but also offer free virtual tours for prospective buyers that want to get a taste of the property without going to the actual location yet.
Effective digital marketing strategies are ever-evolving, depending on the trends and available technology. That's why outsourcing real estate functions like digital marketing is a sound investment because you'll have professionals staying on top of what resonates with your buyers.
Outsourcing Real Estate Functions to Face Disruption
Players in the real estate industry are lucky to have disruptive tools at their disposal to up their game. Using these tools to full advantage is another story. By outsourcing real estate functions where you can, you have another perspective of where you can still improve your real estate marketing strategy. Moreover, you can delegate some tasks so that you can focus on a winning topline strategy. MCVO Outsourcing Services has catered to global markets in various industries, real estate included. If you want a taste of their expertise, give them a call now to discuss your outsourcing options.