Middle managers are underrated members of a formidable army, ones taking the fall for the teams they lead and carrying out crucial tasks for their higher-ups. Though their role has changed and even been threatened over the years, they are indispensable in companies seeking to grow. Learn more about their struggles and how to help them overcome them, starting with outsourcing the administrative tasks. 
AI Threatens Middle Managers' Roles
Middle managers' leadership duties include oversight of performance management. They analyze data and make recommendations to senior management to enhance performance and address gaps in it. 
This role has come under threat because of artificial intelligence (AI) tools that automate these leadership duties. AI tools not only just automate mundane tasks but even make it easier for senior management to take actionable steps and make efficient, informed decisions. 
This means less need for personnel since organizations are now able to accomplish more objectives with fewer middle managers.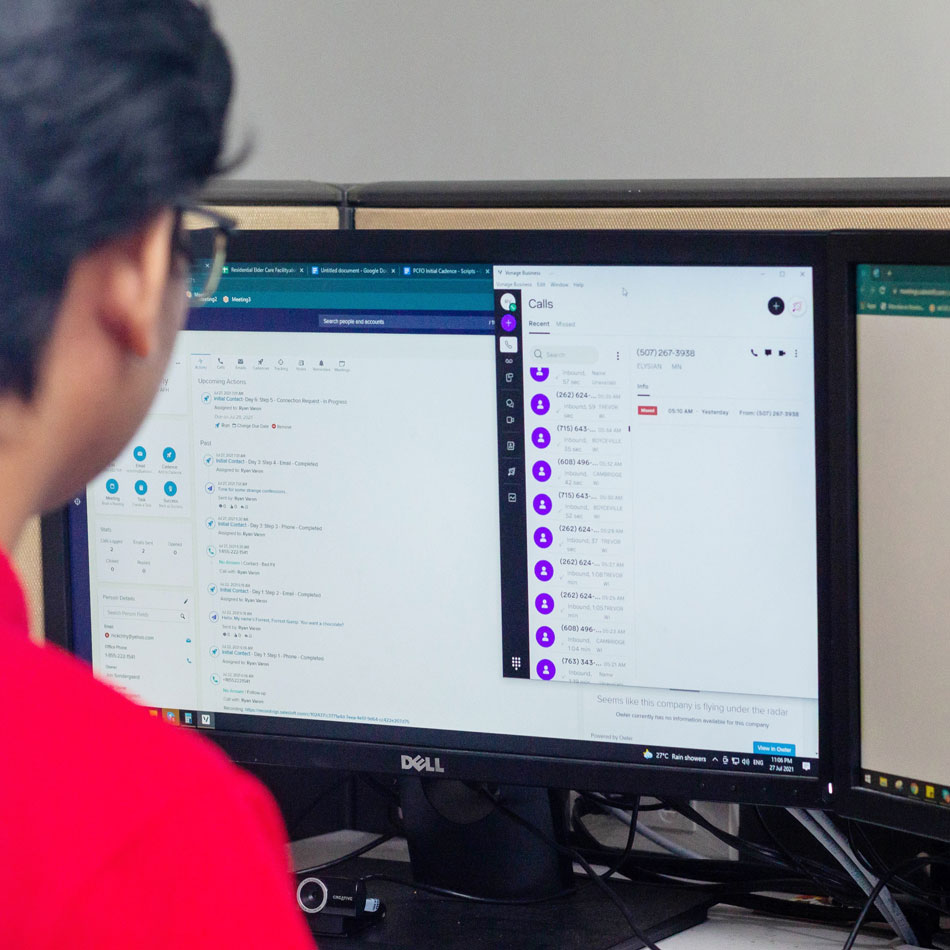 Squeezed to Their Limits⁠—And Beyond
A study published in Sociology of Health & Illness showed that middle managers are more likely to suffer depression and anxiety than their subordinates and more senior managers. 
A big part of a typical mIddle managers' frustration comes from the need to balance their roles as "leaders" to their subordinates and as "subordinates" to senior management. Middle managers have a great responsibility for handling their team but have less control and less support than their senior managers. 
The Value of Middle Managers 
What's the point of keeping middle managers when their jobs can be automated? A middle manager's wealth of experience is invaluable for boosting employee morale and implementing changes from senior management. Although AI tools can generate actionable insights, only a competent middle manager can contextualize these to upper management. 
Employees look up to middle managers for their experience in getting things done and their access to senior management. Senior management needs middle managers to get the real "pulse" of things that are not reflected in papers and reports. Middle managers are the glue that holds organizations together. 
Empowering Middle Managers 
Middle managers have so much to offer in unleashing employee potential and finding breakthroughs to conflicting priorities. But to be able to do that, you need to do the following: 
Train them.

Middle managers don't become transformational overnight. While they've already racked up experience early in their careers, guidance and mentorship will go a long way in cracking their leadership potential. 

Carefully craft their roles.

What is it that you expect of your middle manager? Is there a problem that you are trying to solve where their role is instrumental? Middle managers are expected to possess standard technical skills but they will only shine as leaders if you set crystal clear objectives for their role. 

Outsource the administrative tasks.

Middle managers can take their performance to the next level if their administrative or bureaucratic tasks are kept to a minimum. Unfortunately, middle managers don't get as much support as senior management. 
Outsourcing Administrative Tasks to Empower Middle Managers
Organizations with limited resources concentrate administrative support to the senior level or tap one or two staff for the entire organization, which leaves middle managers struggling. When you outsource the administrative tasks, you can unload the administrative work from middle managers and adjust the virtual assistant's schedule on demand. MCVO Talent, a business process outsourcing company in the Philippines, trains virtual assistants of varying skill levels that suit unique organizational needs. Book a call with us to meet the virtual assistant your middle managers need.