Outsourcing is now a huge part of how we do business. In every industry, there is always at least one process that you can outsource. Outsource software development, for one, has been steadily growing as a global trend, especially in today's digital world. As the demand for new technology, including software for different purposes, grows higher and higher, it's not difficult to see why companies end up needing more talent. And for those that cannot hire more software developers internally, outsourcing is the next best thing.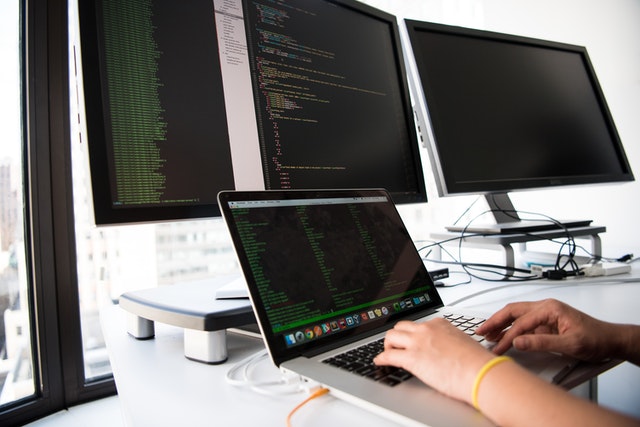 Now, for your business to enjoy outsourcing benefits, you need to do it right. As such, careful and proper planning and decision-making are crucial. In this blog post, we share with you some tips on how you can ensure software development outsourcing success.
Establish Your Goals
It's a given that before you actually decide to outsource software development, you already have projects in mind. Completing your software projects is just one of the goals you need to establish and communicate with the outsourced software developer or BPO company. Aside from this, you should also have clear and realistic expectations, as well as a well-defined project scope. These will help you and your outsourced team complete projects on time and according to specifications. Additionally, it allows both parties to have a smooth working relationship.
Take Advantage of Agile Methodologies
Agile methodologies can help you check on production and efficiently work in the entire project's life cycle. In agile methodologies, setting up phases makes collaboration clear, effective, and concise. As a result, the entire team clearly knows what's next after a phase is completed. Furthermore, this is particularly necessary for software development, as it does not only involve development per se. There are the planning, evaluation, and quality assurance phases as well, to name a few.
Utilize Project Management Tools
Teams that apply agile methodologies will do well to utilize project management tools. These are software solutions that feature functions such as setting up projects and tasks, dependencies, deadlines, and project phases, among other aspects. Project management tools often support setting up notifications, so involved team members are alerted of updates and reminded of deadlines. Fortunately, there are a number of project management tools that you can choose from.
Communicate Regularly
When you work with outsourced software developers, communication is crucial. As you don't work in the same setting, you have to rely on clear and constant communication to make sure that things are going smoothly and everyone is on the same page. As such, make sure you take advantage of online communication tools for success.
Work With a Reliable Outsource Software Development Company
If you want to ensure the success of software development outsourcing, hiring experienced software developers from a trusted and recognized outsourcing company in the Philippines such as MCVO Talent Outsourcing Services is the best way to go. As a Clutch-awarded company, we make sure to customize services according to your needs. From software development to quality assurance and network systems administration, among others, we've got you covered!
Book a call today to learn more about our BPO services and discuss your unique outsourcing needs!