The Philippines has become well-known in nations such as the United States, the United Kingdom, and Canada due to its reputation as a leading hub for call center operations. This is because the Filipino people have a natural talent for hospitality and provide excellent customer service with various types of specialized professional services. The Philippines has quickly surpassed India as the world's preeminent outsourcing destination due to its highly educated workforce, effective labor processes, industry knowledge, low labor cost, and advantageous location.
Business process outsourcing (BPO) in the Philippines has a bright future. The Philippine BPO sector looks to be steady enough despite the economic crisis, but the workforce of other businesses progressively declines over the years for several reasons. On the contrary, IT-BPO is expected to maintain its rapid expansion well into the year 2022.
So, why do so many countries choose the Philippines? The benefits of outsourcing to the Philippines have been backed up by several successful business owners, so let's go through those benefits.
6 Benefits of Outsourcing to the Philippines
1. Low operating costs
Sales and customer service in the Philippines are among the best in the world, and they come at a fraction of the price of competitors. Philippine labor costs are around one-half of those in the United States or the United Kingdom. Companies can save a ton of money thanks to the significantly reduced labor costs, and even more money by cutting back on secondary expenses like rent and office supplies.
In addition, by outsourcing to the Philippines, organizations may provide benefits that are competitive with in-house offerings but more affordable for their workforce. Moreover, they may get expert assistance at a fraction of the cost of other jobs in their area. Another perk is that the outsourcing company often handles the hiring and training of the workers, so the company is relieved of that responsibility.
2. Guaranteed efficiency and productivity
Outsourcing tasks has shown to be equally as successful and trustworthy for businesses of all sizes in their pursuit of operational efficiency. When a company outsources its work to qualified individuals outside of it, it frees up internal resources to be applied to higher-priority initiatives.
More time and energy may be invested in growing the business as a result of this time-saving potential. When you add up all of the advantages, it translates to a rise in productivity and earnings for their sector as a whole. Therefore, opportunities for development in the sector have been unlocked.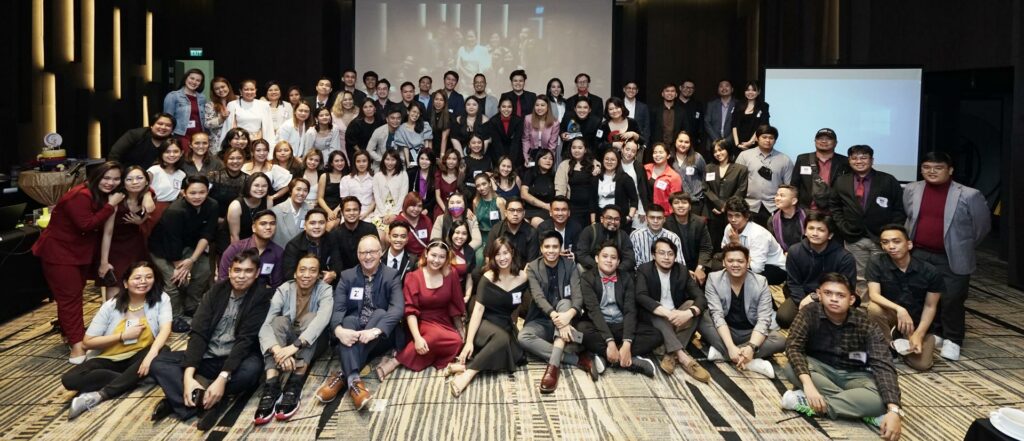 3. Strong Western influence in culture and language
The Philippines is a popular destination for outsourcing because of the Filipinos' extensive familiarity with Western culture, particularly American culture. Employees in BPOs in the Philippines often speak English with a fairly standard accent. Filipinos pride themselves on their ability to speak English fluently with a very minimal accent.
Because of its openness to Western influence, the Philippines is frequently chosen by multinational corporations for the establishment of call centers and other business process outsourcing operations.
4. Access to college-educated talent and certified professionals
When compared to other outsourcing hubs, the Philippines stands out for its educated workforce. This benefit allows colleges to construct and develop a large number of qualified professionals each year. This gives businesses access to a pool of highly trained, flexible, and enthusiastic employees. By investing in and promoting practical training to prepare future workers in the BPO business, the Philippine government has opened up new avenues for growth in the BPO sector.
Consequently, the Philippines should be considered if you wish to establish a competent team overseas since it offers the greatest degree of professionalism and knowledge at a relatively low cost.
5. Excellent hospitality and customer service values
The Philippines' natural inclination for hospitality is one reason why international enterprises have been increasingly interested in establishing commercial operations there. The Filipino workforce is popular abroad because their civility seems more genuine than forced. Prospects are more likely to become repeat buyers when they are entertained with a customer-centric approach.
When you outsource to a nation with a reputation for excellent customer service, you not only increase your company's bottom line but also generate favorable word of mouth from satisfied clients who are more likely to recommend you to others.
6. Overall enhanced customer satisfaction
With higher operational effectiveness and specialized knowledge, abilities, and values, firms that outsource tasks to the Philippines have a greater chance of improving customer satisfaction. This affords the company enough prospects for growth and continual expansion.
Furthermore, successful company strategies that enhance customer service result in an increase in customers and repeat business. From the standpoint of the industry, business growth promotes healthier competition and serves as a model for others to imitate.
Get Started in Outsourcing and Secure Your ROI By Working With an Award-Winning American-Owned BPO Company in the Philippines
It's no secret that the Philippines has become the go-to location for outsourcing corporate operations and leasing employees throughout the globe.
Filipinos are known for their expertise and trustworthy service that is infused with the distinctive warmth and enthusiasm for customer satisfaction that are hallmarks of the country's culture. You can count on great Filipino talents for accounting and bookkeeping, virtual assistance, data entry, customer service, and other administrative and back-end tasks.
MCVO Talent Outsourcing Services is an American-owned Business Process Outsourcing (BPO) firm that has already received several awards for its unwavering outsourcing quality. To complement the excellent quality of our contact center services, our outsourced workforce offers round-the-clock availability and multiple language support. You can trust us with your information since we are a HIPAA-accredited service provider.
Enjoy the rewards of outsourcing to the Philippines now. Book a call to schedule your no-obligation consultation.