MCVO COO Mark Zucker guests in another business-oriented podcast series, the Free Agent podcast hosted by Franchising Guru Meg Schmitz. See what the podcast is all about!
There's no doubt that the COVID-19 pandemic has paved the way for innovative business continuity and efficiency solutions, including outsourcing. However, the pandemic is just one disruption that businesses could face. Even before COVID-19, there have been economic and developmental challenges that require companies and business owners to take risks and make the jump to eventually pivot. MCVO Talent Outsourcing Services COO Mark Zucker is no stranger to such challenges.
In his latest podcast guesting, Mark joins Franchising and Business Guru, Meg Schmitz in the June 17 episode of the Free Agent podcast. The two business executives talk about how a forced pivot could actually be the best thing to happen to a business, as experienced by Mark a decade ago.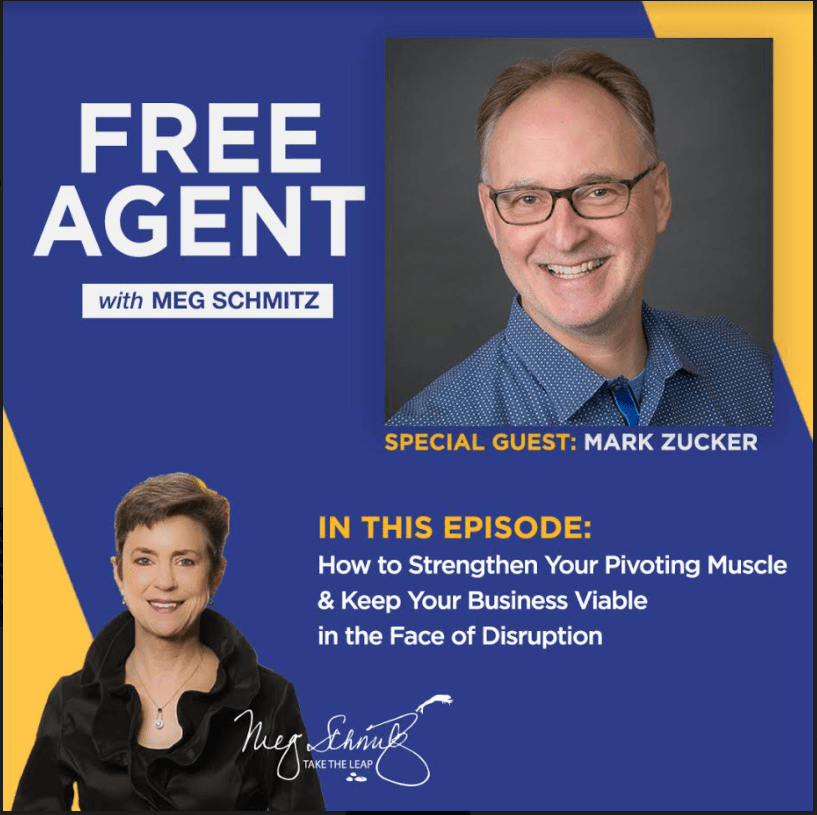 In this podcast, Mark and Meg discuss several key points that every business owner could learn a thing or two from:
How outsourcing proved to be an important decision for keeping Mark's wedding album business, Zookbinders, profitable in the last 10 years.
The power of maintaining a "startup mentality" to any business.
How the work-from-home setup provides a great opportunity for exploring entrepreneurship "risk-free."
The numerous benefits of dabbling in a side hustle as an entrepreneur.
How Mark and his partner, MCVO CEO Ms. Cherry Orlina, have been able to help other entrepreneurs pivot and keep their businesses viable throughout the pandemic.
Listen to the Free Agent Podcast Episode
Go to this link to listen to the Free Agent podcast titled, How to Strengthen Your Pivoting Muscle & Keep Your Business Viable in the Face of Disruption.
We also invite you to check out our COO's previous podcast guesting in VisualWOW where he sits with professional photographer Jack Hartzman to talk about challenges faced by photographers and how outsourcing can also help them.
What's New: MCVO Co-Founder and Zookbinders CEO Mark Zucker Talks About Coping Amid Business Challenges and the Advantage of Outsourcing in Hit Podcast Series Visual WOW
MCVO Talent Outsourcing Co-Founder Mark Zucker Guests in Hit Podcast VisualWOW AGAIN!
Take Advantage of the Benefits of Outsourcing – Talk to Us!
Do you also want to pivot and take advantage of the benefits of outsourcing? Talk to us! Book a call with our COO to discuss your needs and we'll custom an outsourcing solution for you.