Looking into offshore customer service? You've come to the right place as MCVO can help you build your very own outsource call center. Read on to see why it's a good idea to entrust your customer service operations with an outsourcing company in the Philippines.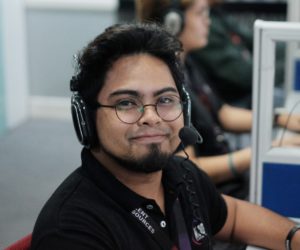 A customer service team is responsible for maintaining good relationships with your existing clients and potential customers. Call center agents handle inquiries and complaints alike, and even a single mishandled customer call can easily turn into a disaster for your business. Thus, it is imperative that you get the right people for the job.
Now, starting your own call center can be a challenge, especially if you're running a small business. This is where offshore customer service comes in. The Philippines has always been known for being a top outsourcing and offshoring destination. In fact, the call center business is one of the biggest parts of the country's BPO industry. But, have you ever wondered about the reason behind this?
Filipino Call Center Agents Are Flexible
Offshore customer service providers in the Philippines are very flexible when it comes to timezones. Regardless of the distance and time difference, you can hire qualified and experienced outsource call center agents to work with you.
Customer Service Specialists in the Philippines Are Fluent
Particularly here at MCVO, we onboard university and college graduates who possess A-level English speaking and language skills. And we're not just talking about pronunciation and enunciation here, but comprehension as well. Filipinos also have a neutral accent, allowing them to easily adjust to American, Australian, Canadian, and British accents.
Filipino CSRs Are Polite and Courteous
Filipinos are naturally nice and polite, making them great and pleasing communicators. They are also very patient, which is why they can handle different types (and moods) of callers.
MCVO Can Help You Build Your Offshore Call Center Team
Looking for an outsourcing company in the Philippines to handle your customer service needs? Well, look no further! MCVO has a full-service team of offshore customer service staff that can fill in your call center requirements. Simply book a call today to get started in building your dream team! Aside from customer service and help desk, we also provide outsource photo editing, video editing, data entry, digital marketing, bookkeeping and accounting, and many more!