The LEGACY AWARDS FOR BUSINESS 2022 is a night where the success of our industry's leaders, mentors, and game-changers were celebrated. It's also a night where the hard work of our own company, MCVO Talent Outsourcing Services, was recognized. We are mighty proud to share that we have been recognized and nominated as one of the best outsourcing support specialists in the Philippines!
In April, MCVO celebrated its 5th anniversary of bringing world-class customer service to its clients. Last April 29th, we were invited to attend the LEGACY AWARDS FOR BUSINESS 2022 because MVCO was nominated for the OUTSOURCING SUPPORT SPECIALISTS for 2022.
We were nominated based on our thriving business even through this Pandemic by still being active in contributing to the Philippine economy. There were other companies and celebrities who were nominated, too, and all of them are the best in their field and share the same passion as ours.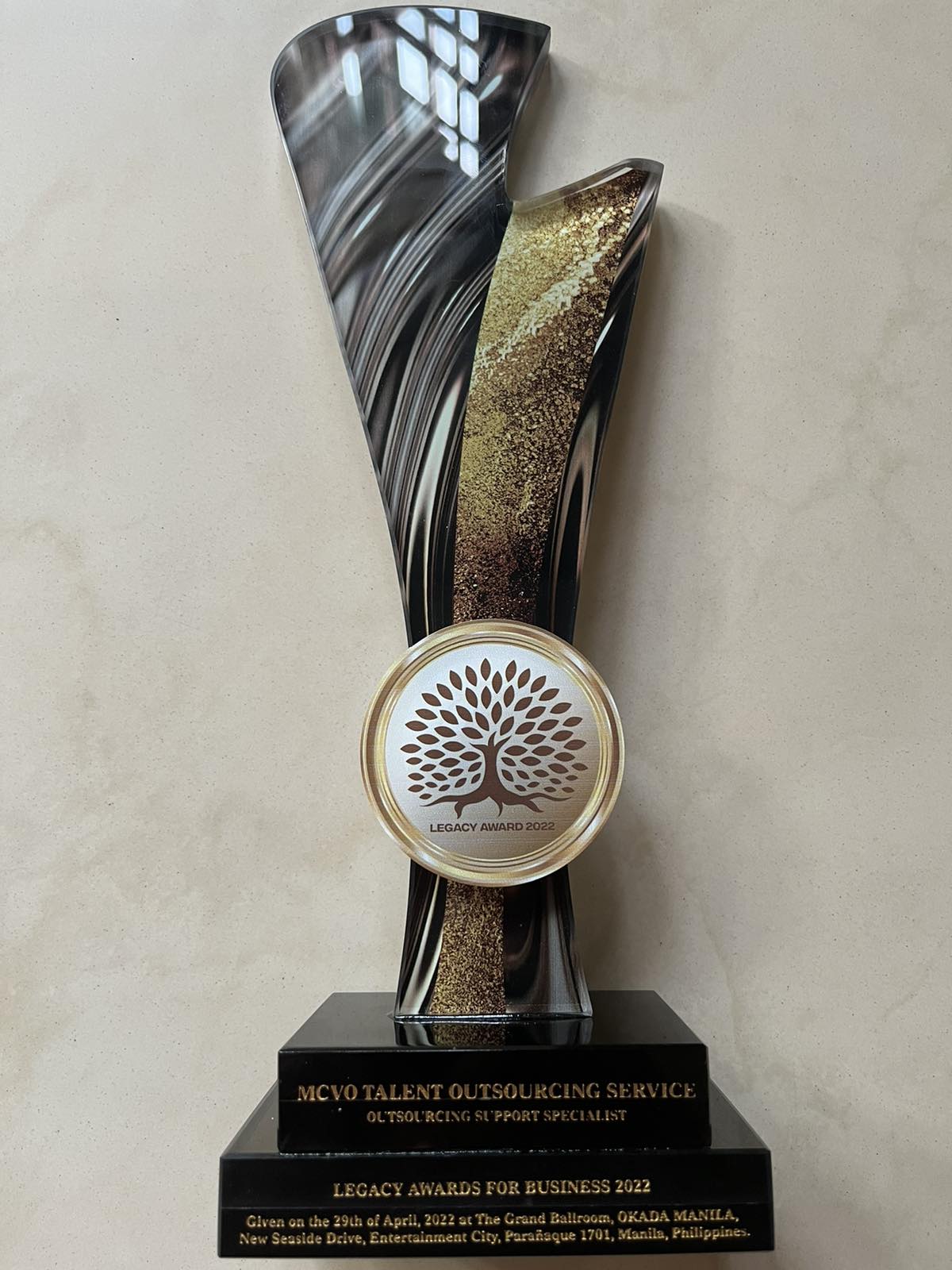 As the moment of truth came and the host announced the recipient of the award, MCVO was called!
We took home the OUTSOURCING SUPPORT SPECIALISTS for 2022 award!
Indeed, this won't be possible without the contributions of all of the 130+ employees whose talent, dedication, and hard work, together with our Marketing Team's expertise, are now starting to pay off. The kind of relationship that we have built with our clients brought us to this winning moment of being awarded as the epitome of great outsourcing support.
This award is just the beginning. We will continue to provide our clients, who have trusted us for years, consistent, cost-efficient, and high-quality outsourcing support. As we grow and receive more awards in the future, you are always with us in our successes!