Good and effective customer service is a vital part of any business. There are actually data-backed reasons behind the importance of customer service. Regardless of the size of your organization or company, you need to have a team of customer service representatives (CSR) to handle customer inquiries and concerns. However, it may be costly to hire in-house CSR agents, especially for small to medium businesses. This is where outsourcing comes in. Now, here's what you should tackle next: how do you outsource customer service effectively?
In this blog post, a leading BPO company in the Philippines, MCVO Talent Outsourcing Services, shares the questions you should ask yourself to get you started the right way if you plan to outsource customer service.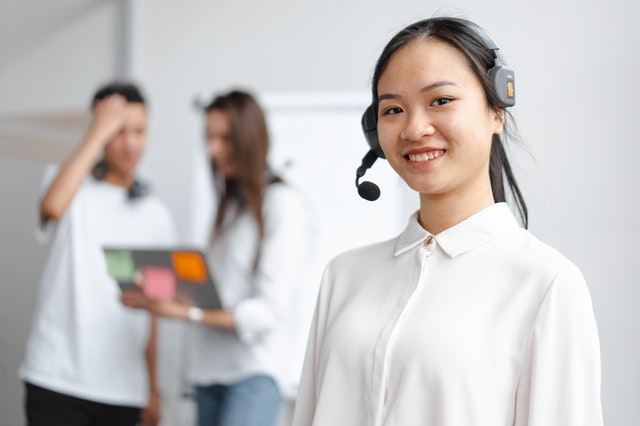 3 Questions to Ask to Get Started in Customer Service Outsourcing
1. Physical Call Center or Remote CSR Team?
When setting up your call center or customer service team, the first thing you need to determine is whether you want your CSR agents to work onsite or remotely. This is particularly relevant now that we're in the middle of the COVID-19 crisis. Even though your country might be successfully handling the pandemic well as of this writing, we don't really know what the future holds. If anything, COVID-19 taught us to always have a contingency plan for business continuity not just amid disasters, but also pandemics. Furthermore, it also established the importance of getting out of our comfort zone. For businesses, this involves welcoming and embracing remote work.
Both onsite and remote customer service offer benefits. CSRs who work onsite have access to the BPO company's equipment and infrastructure. They also get to establish camaraderie with teammates. Additionally, if they have concerns, they can immediately consult their team leader or supervisor. On the other hand, remote CSR agents can work from the comforts of their own homes. Some may find this convenient, practical, and safe, especially during COVID-19.
When you outsource customer service, you need to specify whether you want agents to work onsite or remotely. Then, look for an outsourcing company that can facilitate either or better yet, both. MCVO Talent Outsourcing Services, for one, offer both onsite and remote customer service. For remote workers, we ensure that they have everything they need to do their work from home effectively.
2. Domestic or International Outsourcing?
Many companies, especially those based in the US, UK, Canada, Australia, and other developed countries, outsource to save on costs. If you are from any of such countries and your goal is to save money, the logical decision is to outsource internationally. For instance, if you outsource work to the Philippines, you can save as much as 80%.
Now, you might be thinking that we're saying this because we're an outsourcing company in the Philippines. But for transparency's sake, there are instances when domestic outsourcing may be more practical for you. If you're from a developing country such as India or Thailand, you may likely find providers in your own land who can also meet your budget. Meanwhile, if you're from a developed country such as the ones listed above but you have strict requirements in terms of time and if you're dealing with niche and highly regulated products where experts can only be found in your country, then hiring or outsourcing domestically might suit you better.
3. To Which Country Should You Outsource?
If you think hiring internationally is a good choice for you, the next step is to choose the country where you will outsource your customer service requirements. Of course, we'll say the Philippines! There are several reasons why you should outsource your call center to the Philippines:
Filipino CSRs are highly flexible
Call center agents in the Philippines are fluent in English (their accent won't give you away)
Filipino CSR agents are polite and courteous
How Do You Outsource Customer Service Successfully? Hire a Trusted BPO Company Like MCVO!
Ready to outsource customer service to the Philippines? MCVO Talent Outsourcing Services is here to provide you with custom solutions! Book a call today and let's talk about your needs so we can get ASAP!