At MCVO, we foster a culture that is built in a solid foundation of personal and business ethics.
We believe that without ethics, there is no trust and without trust, there is no respect, and without respect, there is no credibility.
The principal qualities of MCVO ethics exude the core triangle of our employees' skills: integrity, talent, and ability to execute.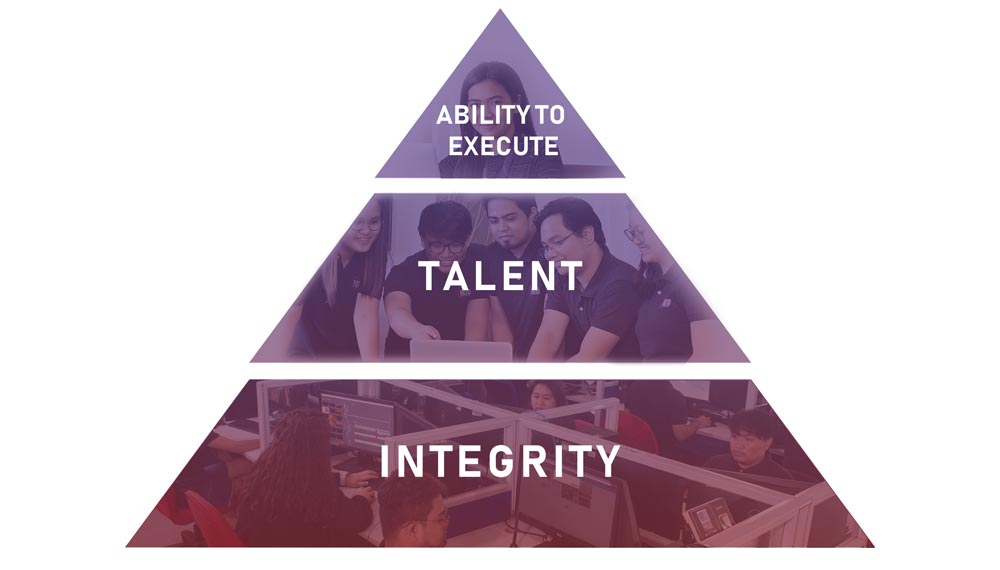 We trust that YOU have Integrity
We trust that YOU have the Talent
We trust that YOU have the Ability to Execute
This is an MCVO Employee