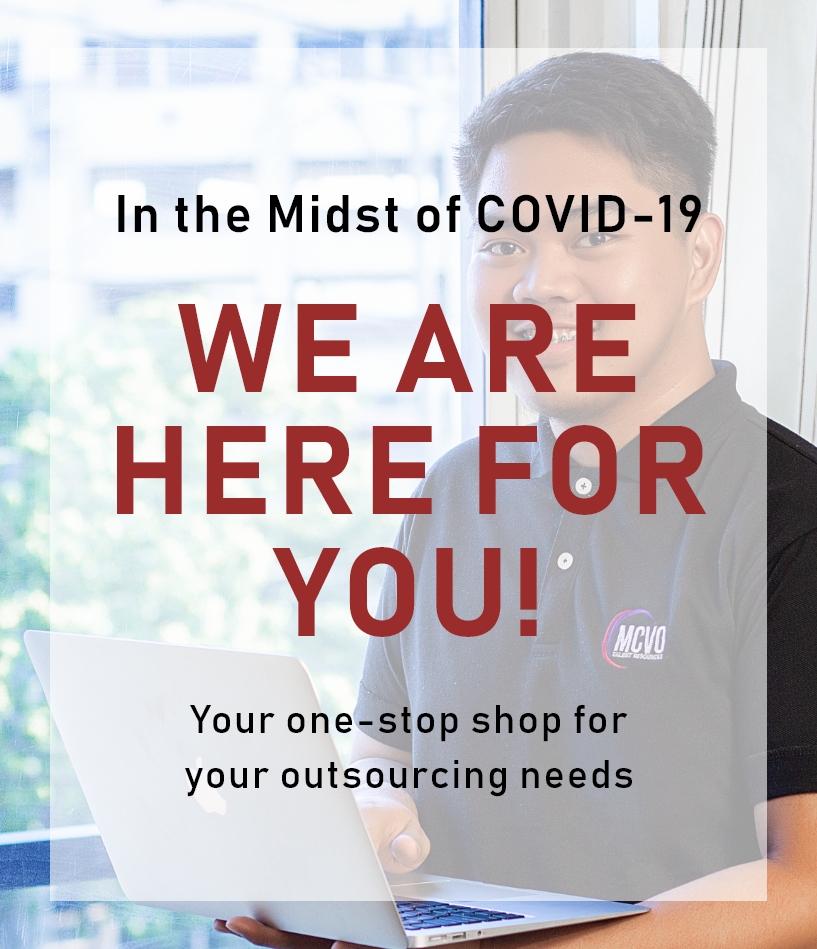 We can offer solutions in these difficult times!
as the world hurts from the devastation of COVID-19, small businesses are finding it extremely challenging to extend cash reserves needed to "weather the storm", and to remain viable once things return to "normal".
For companies that have an immediate need to reduce cost, outsourcing back-office work to the Philippines is a great solution.   Typical savings are 20K+ per employee for support positions such as Accounting, Customer Service and General Support.    We are open, and are ready to help – please contact us at:  mzucker@mcvotalent.com
To get back on track for 2020 profits, small businesses are encouraged to explore the outsourcing model for back-office positions. The founders of MCVO Talent Outsourcing Services are US entrepreneurs who are helping other small businesses implement a remote workforce (from overseas) that will not only salvage 2020 profits but position the company for healthier profits for 2021 and beyond.
We are open for regular business hours Monday – Friday.