Improvements in understanding your customers' preferred channels, improving response times, and hiring the right team are crucial elements in enhancing your customers' experience with your brand. In whatever business review, customer service sets the tone of the customer experience. Microsoft's Global State of Customer Service report shows that 58% of their respondents stopped doing business with a brand because of a poor customer service experience. Another study by Zendesk also reveals that customer service (57%) is a slightly higher priority than product or service offerings (54%) in inspiring brand loyalty from customers. Learn how our outsourced customer services professionals in MCVO Talent stay attuned to customer needs.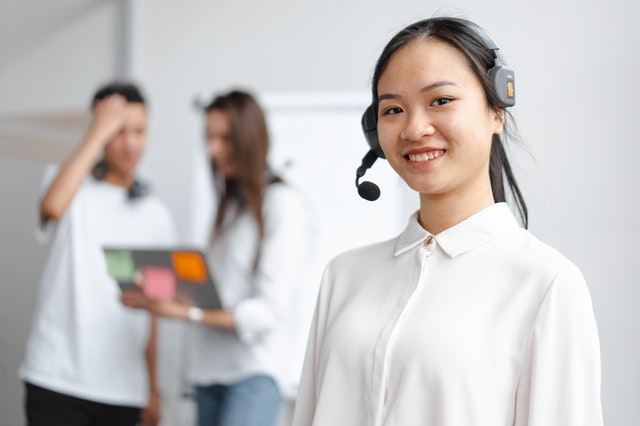 How Outsourced Customer Service Can Capture Your Customers' Needs
Direct Customer Feedback
It is good practice to solicit customer feedback after every interaction, even if the transaction seems smooth from the perspective of the customer service provider. Keep feedback sessions short, simple, and tailored according to the channel where the transaction was made. There should be simple surveys optimized for calls, email, social media, and face-to-face inquiries. 
Since not all customers are willing to answer surveys, keep a consistent record of customer service experience – whether it is an email trail, recorded phone calls, or incident report. You should keep in mind, of course, to get their consent when doing so.
Seasonal Surveys from Regular Customers
There is always room for improvement, even for your interactions with loyal customers. They do not always know what they want or what to say, and a well-researched survey might just help them articulate this. For instance, they may not know the convenience of using an app for their support needs until you suggest it to them. Incentivize response to surveys, if possible. Seasoned outsourced customer service representatives always practice this culture of proactiveness. 
Industry Trends
Information is a key ingredient in getting ahead. Always be on the lookout for your competitors' moves and how the customer base is responding to these. This could give you an insight into your customers' evolving needs so you can act before your competitor gets ahead of you. 
Shared Experiences 
MCVO Talent believes in the power of collaboration. We work closely with our clients' teams and encourage our agents to learn from their experience. Likewise, we also encourage open communication among servicing team members so that they can share best practices and lessons in customer service. Each customer is unique but there are patterns and similarities that can be useful to other outsourced customer service representatives. 
The Never-Ending Evolution of Outsourced Customer Service 
Customer servicing is a dynamic industry, and those who refuse to stay attuned to customers' rapidly changing needs will never be able to address them. As a veteran business process outsourcing company in the Philippines, MCVO agents exercise empathy and resourcefulness as much as technical expertise in providing support. Have a chat with our outsourced customer service professionals, and learn how their experience in English-speaking markets can be an asset to you.